Palantir Technologies Inc. (PLTR) Shows Potential for Growth Amid Positive News
StockInvest.us, 3 weeks ago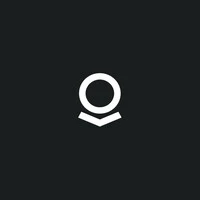 Technical Analysis

Palantir Technologies Inc. (PLTR) closed at $18.80 on November 7, 2023, a 1.40% increase in share price. The stock has been trading between a low of $18.53 and a high of $19.17. Its 50-day moving average of $15.91 and the 200-day moving average of $12.69 suggest a general uptrend in the stock's performance. The stock's RSI14 stands at 60, indicating neither oversold nor overbought conditions. However, the negative MACD (3-month) value of -0.06 could signal a potential bearish trend in the short-term. The ATR stands at 5.32, suggesting the stock is highly volatile.

In terms of support and resistance levels, Palantir's immediate support level is at $17.97 and the resistance is at $18.89. If the stock breaks this resistance level, it could see further upside, and if it breaks below the support level, a downtrend could be anticipated.

Fundamental Analysis

Palantir's market cap is $40.45 billion, and it has approximately 2.15 billion shares outstanding. Its earnings per share (EPS) stand at $0.07 with a relatively high P/E ratio of 268.57, indicating that investors might be paying a high price for the earnings they receive.

The company's recent Q3 earnings beat expectations, indicating that its strong growth is continuing, particularly in its commercial segment. It was their fourth consecutive quarter of GAAP profitability.
According to the consensus view of analysts, the stock is considered a 'Buy'. However, the target price predictions suggest a degree of caution. The average target median price is $9.50, which is considerably lower than its current price, suggesting the stock could be overpriced.

The company's discounted cash flow (DCF) stands at $20.06, which is higher than the current share price, indicating the stock might be undervalued and therefore has the potential to grow.

News Impact

Recent news such as Palantir's Q3 earnings beating expectations and outpacing the government sector indicate strong company performance. Furthermore, news of Palantir becoming the top portfolio holding due to its potential to make businesses more efficient and increase demand could create a positive sentiment among investors, potentially driving the stock price further up.

Conclusion and Rating

Considering both the technical and fundamental factors, and based on the recent positive news, the stock could be recommended as a 'Hold' for the coming trading day and week. While the short-term technical indicators show a somewhat bearish trend, the strong fundamental performance and positive news sentiment suggest potential long-term growth. However, the high P/E ratio and the target median price could indicate overpricing, warranting a more cautious approach.
Check full Palantir forecast and analysis here.