Palantir Technologies Inc. Shows Bullish Trend Despite Overbought Condition and High PE Ratio
StockInvest.us, 2 weeks ago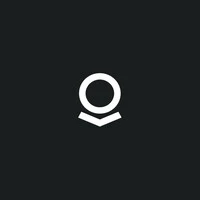 Technical Analysis

Palantir Technologies Inc. (NYSE: PLTR) has shown a bullish trend, as reflected by its latest close at $20.49, which is at the upper end of the trading range between a low of $19.66 and a high of $20.58. The stock reached its year high of $20.58 on November 17, 2023. Considering the Relative Strength Index (RSI) of 87, PLTR appears to be significantly overbought. Typically, an RSI above 70 indicates that a stock might be overvalued and could be due for a pullback or consolidation.

The Moving Average Convergence Divergence (MACD) stands at 0.45, signaling a strong upward momentum in the short term. The Average True Range (ATR) at about 4.5 suggests high volatility in recent trading sessions. Moreover, Palantir's stop-loss is set at $19.82.

Given the current momentum and absence of defined resistance levels, the stock might continue its upward trend in the next trading session.

Fundamental Analysis

Palantir's Price-Earnings (PE) ratio is considerably high at 292.71, suggesting that investors are paying a premium for future growth expectations. The market capitalization stands at approximately $44.09 billion, highlighting the substantial size of the company within the tech sector. With earnings per share (EPS) of 0.07, the company maintains profitability, albeit with a relatively low margin.
Recent news about increasing defense spending bodes well for Palantir, which is poised to benefit through its data analytics services in that sector. The company's focus on incorporating artificial intelligence into their services could further extend their competitive edge in tech solutions for defense and other industries. Its positioning in the emerging AI arena, as noted by recent investor sentiment and analyst consensus, reflects optimism regarding the future.

Analysts provided a target high of $25 and a low of $4.5, with a median target of $9.5. Their consensus denotes a "Buy" with a total of 7 'Buy' recommendations against 3 'Sell' and 1 'Hold', reflecting a generally positive outlook on the stock.

Predictions for Stock Performance

For the next trading day, Palantir Technologies Inc. could see a continuation of its recent uptrend, although the overbought RSI suggests possible consolidation or minor pullback as traders might start to lock in profits. Over the upcoming week, unless any significant bearish news emerges, the bullish trend could sustain, propelling the stock further or stabilizing at current levels.

Overall Evaluation

Based on the analysis, Palantir Technologies Inc. is categorized as a 'Buy.' The technical indicators, despite showing an overbought condition, still support an upward trend. Coupled with robust fundamentals, including significant market cap and a strategic position in a growing defense sector aligned with AI advancements, Palantir presents an attractive opportunity for growth-oriented investors. However, the high PE ratio and overbought RSI may warrant caution for those who seek value investments or are wary of potential short-term volatility. Considering the stock's potential in strategic industries and positive recommendations from analysts, an entry at this stage could still offer long-term benefits, albeit with a possible turbulent ride in the short term.
Check full Palantir forecast and analysis here.