Palantir Technologies (PLTR) Shows Potential for Growth, but Caution Advised
StockInvest.us, 1 month ago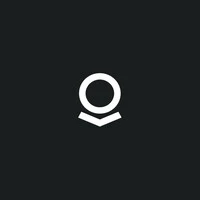 Technical Analysis

Based on the provided data, Palantir Technologies (PLTR), traded on NYSE, last closed at $17.36 on October 13, 2023, with a volume of 54.31 million shares. This is less than its average volume of 63.15 million shares, implying reduced trading activity.

The stock has shown significant movement, marked by a price low and high of $17.27 and $18.16 respectively, within a trading day. Over the past year, PLTR has ranged between a low of $5.92 and a high of $20.24, reflecting substantial volatility and potential for big swings.

The Relative Strength Index (RSI) stands at 72. While this is often considered overbought territory (over 70), it could indicate strong investor sentiment and potential for momentum. Conversely, it could also signal a correction in the near future.

The Moving Average Convergence Divergence (MACD), a leading trend-following momentum indicator, is 0.19 over a 3-month period. Concurrently, the Average True Range (ATR) stands at 4.91, indicating substantial volatility.

Furthermore, PLTR's 50-day and 200-day moving averages stand at $15.60 and $11.84 respectively, hinting at an uptrend. The current price level is above both these averages, suggesting bullishness.

Fundamental Analysis

The company has a market capitalization of about $37.36 billion with 2.15 billion shares outstanding. Despite EPS standing at -$0.02, the company's discounted cash flow (DCF) value stands at $18.62 hinting at the intrinsic value being higher than the current price suggesting potential undervaluation.
The company's P/E (Price-to-Earnings) ratio, however, is at a high negative of -868, largely due to negative earnings. Despite this, market consensus leans towards 'Buy', with seven analysts recommending 'Buy' while one recommends 'Hold', and three recommend 'Sell'.

Insights from recent news articles suggest growing analyst and investor interest, with several suggesting that the stock could be a good buy in light of its future growth potential, particularly in AI.

Stock Price Prediction and Recommendation

Considering both the technical and fundamental aspects, PLTR seems to be in a strong uptrend. Given the information, the stock might be expected to trade around $17.36 to $18.16 for the next trading day (October 16, 2023) based on recent high and low.

Over the upcoming week, based on the ATR value and considering the market pros' consensus, the price could possibly range from $17.04 (support) to $17.61 (resistance), or even touch a higher price, given the bullish indications.

In the current scenario, retaining a stop-loss of $16.53 could be beneficial to mitigate downside risk.

Final Evaluation

Weighing both the fundamental and technical aspects, and keeping the future growth potential in mind, the stock appears to be a 'Buy' for long-term investors. The recommendation is bolstered by the 'Buy' consensus of market experts. However, given the relatively high RSI and the price being far above the moving averages, short-term traders should carefully consider their positions and possibly expect a pullback or correction in the near term.
Check full Palantir forecast and analysis here.