RIOT Blockchain, Inc. Shows Strong Technical Momentum and Bullish Signals
StockInvest.us, 1 week ago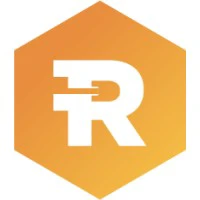 Technical Analysis of RIOT Blockchain, Inc.

Riot Blockchain, Inc. (Ticker: RIOT) closed at $11.32 on November 20, 2023, reflecting an 8.02% increase from the previous day, with a trading volume of approximately 25.54 million shares, superseding the average volume of 20.46 million. This surge suggests a robust buying interest among investors. The stock is presently facing technical resistance at $11.39, just above the day's high of $11.5399, which may require strong market sentiments for a breakout.

The 14-day Relative Strength Index (RSI) of 62 indicates a trend toward the upper region of the neutral zone and verging toward the overbought territory. Coupled with a Moving Average Convergence Divergence (MACD) of 0.477258 - which signifies bullish momentum - this suggests that the stock is experiencing a positive trend, but caution is warranted as it approaches overextended levels.

Notably, RIOT's share price is above both the 50-day moving average of $9.9132 and the 200-day moving average of $10.928925, affirming the general uptrend. The average true range (ATR) stands high at 8.1999, pointing towards high volatility.

Technical indicators reflect strong upside momentum, but the proximity to resistance levels calls for careful monitoring. For the upcoming trading day, the prevailing trend may persist unless significant adverse news or market movements oppose it. The following week might see a test of resistance or a period of consolidation, especially if the stock's momentum wanes.

Fundamental Analysis of RIOT Blockchain, Inc.

RIOT's market cap stands at an approximate $2.25 billion, signaling a substantial player within its sector. However, the company's EPS of -$1.60 with a P/E ratio of -7.07 indicates a lack of profitability, which is not uncommon for growth-focused companies within the blockchain industry. Timely evaluations are critical for such companies, considering the market's rapid changes and the sector's sensitivity to regulatory and technology shifts.
The earnings announcement on November 6, 2023, should have brought significant insights into the company's financial trajectory, although details on the earnings outcome were not provided. Financial analysts' consensus rates RIOT as a "Buy," with a target price ranging from $9 to $12, which suggests a generally optimistic outlook, with room for both modest declines and upward movements.

Recent news articles have listed RIOT among the stocks with growth potential, nodding to investor enthusiasm around the stock. The bullish news, together with the company's inclusion in articles about stocks set to dominate and potentially rally by 100%, adds to the positive sentiment around RIOT.

Stock Performance Predictions

RIOT's performance for the next trading day, November 21, 2023, could follow the current uptrend, built on market dynamics and sentiments. However, short-term transitions towards consolidation or minor corrective dips would not be unusual, given the recent robust gains. For the upcoming week, maintaining a level above support at $10.67 will be vital for continued bullish sentiment, but any push beyond the resistance point of $11.39 would be a significant bullish signal.

Overall Evaluation

Based on the technical and fundamental indicators, RIOT Blockchain, Inc. classifies as a 'Hold' with considerations for a 'Buy' for investors with a higher risk tolerance. The strong technical momentum, favorable analyst consensus, and positive market news create a promising picture. However, cautious optimism is advised due to the high volatility and the traditionally speculative nature of cryptocurrency-related stocks.

Investors should be attentive to the stock's ability to breach resistance levels and maintain support. They should also consider the broader market trends and any industry-specific news that could greatly affect RIOT's performance, given the fast-paced nature of blockchain technology and its market perception.
Check full Riot Blockchain forecast and analysis here.