Riot Blockchain (RIOT) Analysis: Potential Growth in Stock with Positive News, Buy Signals
StockInvest.us, 1 month ago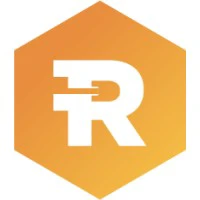 Introduction

The subject of this analysis is Riot Blockchain, Inc., which trades under the ticker RIOT on the NASDAQ. The report will provide a detailed technical and fundamental assessment of the company's stock and predict its performance for the next trading day and the upcoming week. The analysis will employ the most recent data up to the close of trading on October 23, 2023. This analysis will result in a recommendation to either sell, hold, or buy the stock.

Technical Analysis

As of October 23, 2023, RIOT closed at $9.67, with a daily change of 0.80, accounting for a 9.02% increase. The stock fluctuated between a low of $8.98 and a high of $10.04 on this trading day. The volume was quite high, with approximately 45.05 million shares changing hands versus an average volume of 17.89 million.

From a technical perspective, the stock seems to be in moderate territory with an RSI14 of 59, which does not indicate overbought or oversold levels. The trend, however, is slightly bearish as RIOT trades below its 50-day and 200-day moving averages of $10.48 and $10.49, respectively. Furthermore, the company's negative MACD (3-month) of -0.27 hints at a bearish momentum. The stock's ATR at 8.34 suggests a considerable level of volatility. The stock has an established support level at $9.43 and resistance at $9.88.

Fundamental Analysis

RIOT Blockchain, Inc. holds a market capitalization of approximately $2.08 billion with around 198.68 million shares outstanding. However, its earnings-per-share (EPS) stands at -$1.6, resulting in a negative P/E ratio of -6.56, which exhibits a weaker earning expectation from the company.

In terms of analyst outlook, the consensus shows a "Buy" rating, with four signals for "Buy", and none for "Hold", "Sell", or "Strong Sell". The consensus target price is $10.50, indicating potential upside from the current stock price.
The firm is scheduled to release their earnings on November 6, 2023, which could greatly influence the stock's performance depending on the results. Unfortunately, the discounted cash flow (DCF) analysis reveals a DCF value of $12.14, suggesting the stock might be undervalued at its current price of $9.67.

News Impact and Market Sentiment

Several recent news articles indicate a bullish sentiment. Bitcoin mining stocks, including RIOT, are seeing higher demand due to an ETF launch, which should help secure the Bitcoin network. Additionally, RIOT stock managed to rise when most of the market dipped, reiterating its strength. However, an analyst's significant reduction in the price target for RIOT projects a potentially negative impact.

Stock Forecast and Recommendation

Taking both technical and fundamental analysis into consideration, along with recent news, RIOT's stock has potential for growth in the near term. The technical indicators suggest volatility, while the fundamental analysis indicates the stock might be undervalued. The overall consensus among analysts is a "Buy," as there is potential for upside. However, potential investors should bear in mind the risk factor indicated by the negative EPS and P/E ratio.

As a prediction for the next trading day (October 24, 2023), the stock might see a slight increase, bringing it closer to the resistance level of $9.88, given the recent positive sentiment from news and the analyst "Buy" consensus.

For the upcoming week, the stock could experience fluctuations due to its high volatility, but the general direction might be upward, possibly towards the consensus target price of $10.50, especially as we approach the earnings release date. Investors ought to monitor the news and market trends closely.

In conclusion, the evaluation recommendation for Riot Blockchain, Inc. (RIOT) as of October 23, 2023, is a "Hold" in the short term and a cautious "Buy" for investors with a higher risk tolerance and long-term perspective. This recommendation is backed by the buy signals from analysts, positive news sentiment, and the future prospects linked to Bitcoin mining. However, potential fluctuations due to high volatility and negative earnings indicators warrant caution. As always, individual investment objectives and risk tolerance must be considered.
Check full Riot Blockchain forecast and analysis here.