Riot Blockchain Stock Shows Potential Amid Bitcoin Optimism
StockInvest.us, 2 months ago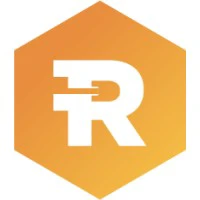 Company Profile and Basic Analysis

Riot Blockchain, Inc., listed on NASDAQ under the ticker symbol RIOT, is a stock with the latest closing price of $9.88 as of October 02, 2023. The stock exhibited a positive change of $0.55, reflecting a 5.89% increase. The company's market cap stands at $1.62 billion, with 185.31 million shares outstanding.

The trading volume amounted to 15.47 million, which was below the average trading volume of 20.86 million. On the same day, the stock varied between a low of $9.8 and a high of $10.94.

Historically, RIOT's stock has varied between a year low of $3.25 and a year high of $20.65. The stock's RSI14 (Relative Strength Index) value is 42, which means it is somewhat neutral.

Moving Averages and MACD

Moving averages are a significant parameter for analyzing stock performance. In RIOT's case, the 50 Day Moving Average is $12.75, and the 200 Day Moving Average is $10.10. This indicates that the stock is currently underperforming compared to the recent historical average, which could be a cause for concern for potential investors.

The stock's 3-month MACD (Moving Average Convergence Divergence) is -0.494808. The MACD being in the negative zone indicates bearish sentiment for the stock.

Other Technical Indicators and Price Projections

The ATR (Average True Range) of RIOT is 8.34 which shows a higher volatility. The company has a known support at $9.58 and resistance at $10.93. The discounted cash flow (DCF) value sits at $10.40, showing potential overvaluation at the current trading price.
As for the next trading day, October 03, 2023, using trading data and technical analysis, the predicted price may fall within the target high of $12 and target low of $9. The median target according to analysts is $10.5.

Earnings and Potential Risks

Notably, the company has a negative EPS (Earnings Per Share) of $-1.58, and consequently a Negative PE (Price to Earnings) ratio of -5.53. This suggests that the company isn't profitable at the moment, which might discourage some investors. The upcoming earnings announcement is set for November 6th, 2023, which should be a crucial date for the investors to keep an eye on.

Sentiment and Recommendation

Four analysts have expressed a "Buy" consensus on the stock, despite its current negative earnings. Alongside news of Bitcoin's rise and promising outlook, this could be a crucial factor, as Riot is primarily engaged in the business of cryptocurrency mining.

Furthermore, there has been recent news (dated October 02 and 03, 2023) that gives specific positive outlooks on Bitcoin and blockchain-based stocks, including RIOT. Because of its direct correlation with the blockchain industry, any market rally in Bitcoin is expected to have a positive impact on Riot Blockchain.

Conclusion

Given the above, the stock of Riot Blockchain, Inc. seems to have potential for short-term gains, considering the general consensus maintains a "Buy" recommendation. The company's strong correlation with the Bitcoin market, along with recent positive news about Bitcoin, add to the appealing case for the stock.

However, potential investors should carefully consider the elevated risk due to the high volatility and the company's current lack of profitability. It's possible, if Bitcoin continues its upwards trend, RIOT could swing high but the inverse holds true as well.

Based on these mixed signals, Riot Blockchain, Inc. would be a 'Buy' for those willing to accept a higher level of risk, and a 'Hold' for those preferring a wait-and-see approach until the earnings announcement in November.
Check full Riot Blockchain forecast and analysis here.