Rivian Automotive (RIVN) Rated 'Hold' Amidst Volatility and Mixed Sentiment
StockInvest.us, 1 month ago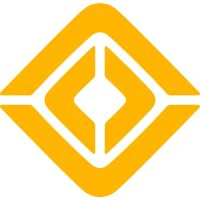 Fundamental Analysis

Rivian Automotive, Inc. (ticker: RIVN) is a vehicle manufacturing company traded on the NASDAQ. As of October 06, 2023, it's marked with a market capitalization of $17.79 billion based on its latest close of $18.92 per share. The company has around 940.31 million shares outstanding. The business experienced a bullish day with a change of $0.65 (3.56%), hitting a price low of $17.65 and a high of $19.

Despite a strong session performance, the stock hasn't been performing well overall in the past year, considering the year-low and year-high prices of $11.68 and $36.45, respectively. The 50 Day Moving Average of $22.71 suggests a downward trend on a medium-term basis, whereas a 200 Day Moving Average of $18.22 might prove to be a favorable long-term support level.

The present EPS is -$6.69, indicating a negative net income. Paired with a PE of -2.83, these figures suggest that Rivian isn't profitable currently, which is often typical of growth companies and startups.

The company's DCF is $31.59, considerably higher than the current share price. This estimate could imply that the stock is currently undervalued. Yet, it's essential to note that DCF models are based on numerous assumptions, and individual investors might have different outcomes based on their growth and discount rate expectations.

Regarding analysts' consensus, we observe mixed opinions; twelve analysts rate the stock as a Buy, three recommend a Hold, and two suggest a Sell. The median target price is $33, a substantial upside from the current status. However, the range in target prices (from $14 to $147) indicates significant disagreement among analysts about the company's future.

Technical Analysis

RIVN's RSI14 of 36 suggests that the stock is nearing oversold territory, indicating potential upside. The MACD (-0.120954) hints a bearish medium-term trend, while the high Average True Range (ATR) of 8.79 might suggest high volatility.
The stock is trading below its resistance level of $20.78 but above the support level of $18.27. Any significant movements beyond these levels could indicate a trend, depending on the direction.

Recent News Sentiment

Rivian's announcement of a $1.5 billion convertible debt offering, followed by strong production and delivery numbers, has elicited mixed sentiment. Some sources view the current price dip as an example of market overreaction and an attractive entry point, citing potential to surpass its EV production target for FY 2023. Nonetheless, others describe the move as a "gut punch to investors," indicating a possible negative sentiment among market participants.

Stock Price Prediction

For the next trading day on October 09, 2023, the high trade volume and news sentiment suggest a potential rebound, although the technical indicators present a mixed picture.

Given the uncertain sentiment and notable volatility, it would be difficult to provide an accurate one-week forecast at this point.

Final Evaluation

Weighing both the fundamental and technical analysis and the recent news sentiment, Rivian Automotive, Inc. (RIVN) is rated as a 'Hold'. The company has shown growth potential and holds positive news sentiment but still exhibits mixed analyst recommendations and significant volatility. Therefore, it is advisable for potential investors to practice caution, conduct thorough due diligence, and monitor the stock closely for any significant changes in performance or sentiment.
Check full Rivian Automotive forecast and analysis here.