Rivian Automotive's Stock Shows Promise Despite Short-Term Decline
StockInvest.us, 4 weeks ago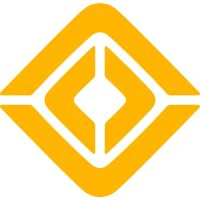 Fundamental Analysis

Rivian Automotive, Inc. (NASDAQ: RIVN) is an American manufacturer of electric vehicles. Despite announcing a narrower-than-expected loss in their Q3 earnings report and increasing their production forecast, the company's stock closed at $17 on November 08, 2023, marking a 2.41% decline.

The company's current market capitalization stands at approximately $15.99 billion. However, its earnings per share (EPS) stands at a negative $6.46, and the PE ratio is also in the negatives at -2.63, both suggesting lack of profitability. The company's recent strong performance with respects to the rate of loss, expectation beating and future production forecasts could account for the optimism from Wall Street analysts.

The discounted cash flow (DCF) estimate is $29.67, well above the current trading price, implying potential undervaluation. Also, the target consensus average stock price is $53.45, ranging from a low of $15 to a high of $147. Therefore, the overall analyst consensus is bullish on 'Buy.'

The reports indicate an increase in Rivian's order book, pushing up the average sales price of their electric vehicles. Some analysts see these developments as a positive indication of future growth.

Technical Analysis

The RSI14 value of 49 sits in the neutral territory, suggesting a balance between buying and selling pressures. The stock's 50-day moving average is $20.47, while its 200-day moving average is $18.22. The stock closed lower than both of these averages, potentially suggesting a bearish trend.
The ATR (Average True Range) is high at 7.21, suggesting high volatility. The MACD (Moving Average Convergence Divergence), a pivotal indicator of trend, is negative, further indicating a bearish sentiment.

The stock is currently trading close to its support level of $16.72, with resistance seen around $18.27.

Predicted Performance

Based on the fundamental and technical data, there are bullish signs mainly from the company's recent financial performance and analysts' ratings. However, the technical indicators suggest short-term bearish sentiment. Therefore, for the next trading day and for the upcoming week, the stock price may experience slight bearish pressure, making it a 'Hold' for short-term investors but a 'Buy' for long-term investors considering the positive future growth potential and analyst predictions.

Evaluation

Given the solid growth fundamentals and potential for future growth, Rivian Automotive, Inc. may present a good long-term opportunity despite short-term volatility. However, the stock's negative profitability metrics and the inherent risk of investing in the electric vehicle market should be kept in mind.

Given all the considerations, the stock is rated as a 'Buy' for long-term growth-oriented investors and a 'Hold' for short-term investors or those with a lower risk tolerance.
Check full Rivian Automotive forecast and analysis here.