RIVN Stock Shows Volatility but Potential for Growth as Strategic Programs Offset Poor Financials
StockInvest.us, 2 months ago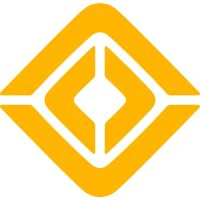 Fundamental Analysis

Rivian Automotive, Inc. (Ticker: RIVN) is a well-known player in the electric vehicle (EV) market operating in the NASDAQ. On September 18, 2023, RIVN's stock saw a minor drop of 1.94%, closing the trading day at $23.71. Yearly, the stock has fluctuated between $11.68 and $38.89 indicating significant volatility. The company's EPS exhibits a negative figure (-$6.72) leading to a PE ratio of -3.53, suggesting it is yet to yield profits.

RIVN currently has a market capitalization of roughly $22.29 billion generated from about 940.31 million shares outstanding. Meanwhile, the 50-day moving average of $23.69 closely matches the last close while the 200-day moving average of $18.61 is insignificantly lower indicating a somewhat flat but slightly bullish trend in recent times.

Noticeably, the stock's RSI14 stands at a quite high 77. Under the traditional interpretation of RSI, this suggests that the stock might be overbought. This could mean that a correction or even a bearish trend might be on the horizon for RIVN.

In terms of analyst consensus, there seems to be a consensus towards a 'Buy' rating. However, the range between target low ($14) and target high ($147) is significantly wide indicating a divergence of opinions when projecting the stock's true value and future performance.

Strong recent news revolves around Rivian CEO's cost-cutting strategies aimed at making EVs cheaper, starting internally with a program called Peregrine focused on updating the software in their EVs next year. This could potentially lead to a surge in demand for Rivian EVs because of their affordability, in turn improving the stock performance.

Technical Analysis
The overall market sentiment for RIVN has been slightly bearish with a minor decline of $0.47 in the previous trading day. The MACD (3-month) pushed to a positive 0.46, indicating a somewhat bullish sentiment among traders in the previous trading sessions. Meanwhile, the relatively large volume of 20.24 million against the average volume of 49.30 million indicates slight bearish sentiment.

RIVN has support at $22.35 and faces resistance at $24.70. If the stock breaks the resistance, it could enhance the traders' confidence and potentially start a bullish run. Conversely, if the stock falls below the support level, a bearish trend might be in the pipeline.

The ATR at 4.79 suggests high levels of volatility, which could bring about considerable opportunities for traders. Additionally, a stop-loss at $22.42 is provided, which could potentially prevent traders from major losses.

Future Predictions

For the next trading day, currently trading below the resistance level, RIVN might experience slight bearish movements considering its overbought condition as per RSI. For the upcoming week, the stock generally displays a bullish sentiment as per MACD and 50-, 200-day Moving Averages.

Final Evaluation

RIVN's ongoing strategic cost-saving programs and positive industry outlook offset its poor financial performance and concerns from overbought scenarios. Based on these factors, there could be a strong potential for growth. Hence, despite current uncertainties surrounding RIVN, Rivian's stock can be categorized as a 'Buy'. However, due to its high volatility and potential fears of a pull-back, prospective buyers should exercise caution and conduct their due diligence.
Check full Rivian Automotive forecast and analysis here.