RIVN's Technical and Fundamental Analysis Reveals Potential Buying Opportunities
StockInvest.us, 1 month ago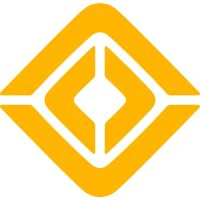 Introduction

The technical and fundamental analysis to be discussed concerns the ticker RIVN, which represents Rivian Automotive, Inc. This comprehensive analysis will examine crucial data points, including the last closing price, change rate, price range, market capitalization, volume, moving averages, RSI, MACD, and support and resistance levels. Additionally, it will consider other relevant metrics such as earnings per share (EPS) and P/E ratios, and also the stock's future price targets and current ratings.

Technical Analysis

RIVN closed at $18.09 on October 18, 2023, a decline of $1.81 or 9.10% from its previous closing price. This change occurred amidst a wider range between a low of $17.9 and a high of $19.73. Despite closing below its resistance level of $18.27, the stock is significantly above its annual low of $11.68 but far from its year high at $36.446. The average trading volume stands at about 39.75 million shares, with the latest volume coming in higher at about 44.47 million shares.

The stock's 50-day moving average is $21.75, and its 200-day moving average is $18.22, indicating a bearish trend in the short-term, while somewhat bullish in the longer-term. However, the RSI14 at 34 suggests the stock is approaching oversold territory, potentially creating buying opportunities. Contrarily, the MACD of -1.06, which is also a bearish signal, shows the stock has lost momentum recently.

Fundamental Analysis

The company has a market capitalization of $17.01 billion, with approximately 940.31 million shares outstanding. With an EPS of -$6.45 and a Price-to-Earnings (P/E) ratio of -2.8, the company isn't profitable as of the stated date. It is noteworthy that the core value as per the discounted cash flow (DCF) stands at $30.76, which is significantly higher than the current market price of the stock.
The future consensus price target according to analysts stands at $53.1, with a low-high target range of $14-$147. The median target is $33, suggesting potential growth if the company performs well. Interestingly, out of 18 analysts, 13 rate it as a "Buy", three recommend a "Hold", and two suggest a "Sell", marking a general consensus of "Buy".

Relevant News Analysis

Recent news about General Motors delaying the opening of an electric pickup truck factory, along with layoffs by Ford at its Lightning EV factory, have likely contributed to RIVN's decline. These developments may have caused investor uncertainty in the Electric Vehicle (EV) sector overall.

On the other hand, RIVN's partnership with Amazon is noteworthy. Amazon, one of Rivian's significant investors with a stake of over 155 million shares, has incorporated 10,000 Rivian vans into its fleet, with plans to have at least 100,000 by 2030. This aligns with Amazon's commitment to sustainability and electrification, potentially ensuring stable, long-term demand for Rivian.

Future Outlook and Conclusion

In light of the technical indicators and recent developments, RIVN's share price could experience unpredictable volatility in the short term. Future predictions indicate that the stock may close slightly higher on October 19, 2023, and may potentially recover during the subsequent week, provided market conditions remain favorable.

Despite the recent dip in price, we evaluate Rivian as a "Hold" in the short term due to the oversold condition suggested by the RSI, but potential investors should consider the volatility and risk. In the long term, the stock seems to be a "Buy" due to the strong potential growth linked to Amazon's ambitious plans and its increasing footprint in the rapidly growing EV market. Investors are advised to exercise patience as the company works towards profitability and expansion of its product line.
Check full Rivian Automotive forecast and analysis here.