Soleno Therapeutics Surges Over 500% on Positive Clinical Trial Results
StockInvest.us, 2 months ago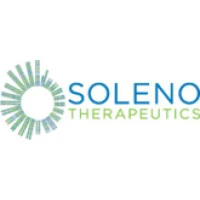 Technical Analysis

Soleno Therapeutics, Inc. (NASDAQ: SLNO) exhibits an extraordinary market performance that has driven significant investor interest. On September 26, 2023, the stock closed at $26.80, showcasing a considerable change of 504.97%, or $22.37. This sharp rise in stock value is attributable to the successful clinical trial results concerning the long-term treatment study of DCCR.

The volume on the day escalated to 41.36 million shares against the average volume of only 63,866 shares, translating to a significant increase in trading activity. Another notable highlight is the stock's relative strength index (RSI14) of 96, suggesting that the equity is currently overbought.

The stock's 50-day moving average and 200-day moving average are $4.68 and $3.53, respectively, both substantially below the last close price. This outperformance vs. its averages suggests a bullish trend. However, the third-month MACD is negative at -0.14, implying a potentially bearish situation under normal circumstances.

Notably, Soleno's year's range has been broad, between $0.85 and $30.30. Given its current price is close to its 52-week high, caution should be exercised, as this may represent a resistance level.

Fundamental Analysis

Despite the promising technical situation, Soleno's underlying financials paint a more cautious picture. Its market capitalization stands at approximately $267.79 million, with about 9.99 million shares outstanding. The EPS is reported as -2.62, along with a negative price-earnings (PE) ratio of -10.23, reflecting that the company is currently not profitable.

The company's next earnings announcement is expected on November 7, 2023. Given that the biopharmaceutical sector is heavily reliant on research and development outcomes, this date could be decisive for the stock's future trajectory.
Meanwhile, Soleno's discounted cash flow (DCF) is projected to be $28.56, slightly above the current price. This implies that the company's intrinsic stock value is slightly underestimated. As per the analyst consensus, the stock is rated as a "Buy" with a median target price set at $3. Given the price discrepancy, this should be approached with careful consideration.

Impact of Recent News on Soleno Therapeutics

Recent news announcements reveal positive clinical trial data, specifically for Soleno's long-term treatment study of DCCR, which might have contributed significantly to the stock's recent surge. Moreover, Soleno's specialization in rare metabolic disorders, with a successful lead therapy, implies considerable potential for future growth.

SLNO Stock Forecast

Predicting the price for the next trading day, September 27, 2023, and the upcoming week is challenging due to the stock's volatile nature. Still, considering the substantial bullish sentiment driven by recent clinical trial outcomes, the price is anticipated to hold steady or even continue its upward trend if the market continues to react positively to the news.

However, this should be considered carefully in light of the RSI value, which strongly suggests that the stock might experience a pullback in the near term.

Final evaluation

Taking into account the recent surge in Soleno Therapeutics stock and the positive news concerning its clinical trials, combined with a DCF suggesting some undervaluation, the stock can be categorized as a "Hold." The company's negative earnings paint a cautious light on the stock, and its current RSI levels suggest that it could be overbought. This, combined with the stock trading near its 52-week high, indicates potential risks, hence investors are suggested to proceed with caution.
Check full Soleno Therapeutics Inc forecast and analysis here.