Super Micro Computer, Inc. SMCI: Technical Analysis Indicates Upward Momentum
StockInvest.us, 2 weeks ago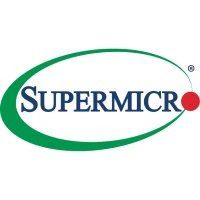 Technical Analysis of Super Micro Computer, Inc. (SMCI)

Super Micro Computer, Inc.'s stock (SMCI) experienced a substantial upward movement in its last session, closing at $293.87 with a positive change of 14.88%, reaching a peak of $294.67 and bottoming out at $264.58. The stock's Relative Strength Index (RSI) stands at 67, indicative of increased trading momentum, potentially venturing into overbought territory but not yet at the threshold of 70 which typically suggests an overbought condition.

SMCI has surpassed its 50-day moving average of $265.37 and is significantly above the 200-day moving average of $202.29, hinting at a strong medium-to-long-term bullish trend. The Moving Average Convergence Divergence (MACD) shows a negative figure at -17.76, which may be a concern; however, this may be a lagging indicator due to the rapid increase in price.

On the volatility front, SMCI's Average True Range (ATR) is 6.05, reflecting the recent high price swings. With a current stop-loss estimated at $283.11, the stock showcases support at the $275.08 level and faces resistance at $298.54. Volume traded on the last day was nearly double the average volume, indicating significant investor interest.

Furthermore, the stock is currently trading closer to its high for the year of $357.00, after lifting off its low of $69.02, showcasing substantial growth throughout the year.

Fundamental Analysis and Market Sentiment

Super Micro Computer's fundamentals are robust, as reflected by an earnings per share (EPS) of $10.84 and a Price/Earnings (PE) ratio of 27.11, which is reasonable within the technology sector. The company has a market capitalization of $15.55 billion with approximately 52.91 million shares outstanding.
Analysts have set a consensus target for SMCI at $300, with a sentiment of "Buy", consisting of 2 buys and 2 holds. This suggests a positive outlook on the stock, albeit with some caution as the valuation approaches the consensus target.

Recent news highlights a bullish sentiment towards AI stocks, with Super Micro Computer being grouped with other rallying tech companies like Advanced Micro Devices and Intel due to favorable analyst notes and a risk-on mentality influenced by falling inflation. The company's positioning in the AI server market sets it up for potentially explosive growth in 2024. Its status as an "incredibly cheap AI stock" and as one of the "screaming buys" in the AI domain, due to its low price-to-sales ratio, signals strong confidence in its market prospects and financial health.

Stock Performance Predictions

For the next trading day, based on the technical momentum and the news around falling inflation positively impacting tech stocks, one might expect SMCI to continue its upward trajectory, especially if broader market sentiment remains risk-on. However, since the stock is nearing overbought conditions (RSI approaching 70), the upward movement might experience some volatility or a temporary pullback.

For the upcoming week, if the company continues to ride the AI wave and there are no negative surprises in market conditions or corporate performance, the stock could be aiming to test the resistance level at $298.54, with investors keeping a close eye on the psychological $300 mark as per the analyst consensus target.

Overall Evaluation

Considering the technical indicators, fundamental strengths, and positive analyst sentiment, SMCI could be characterized as a 'Buy' for investors who believe in the company's growth story, especially in the AI sector, bearing in mind the near-term volatility and overbought signals that warrant cautious optimism rather than aggressive buying.

Investors should be prepared to reassess their positions regularly given the rapid changes in market dynamics and company-specific news that could impact the performance of SMCI stock. Holding a blend of optimism due to its strong market positioning in AI and caution because of potential short-term pullbacks would be a prudent approach.
Check full Super Micro Computer forecast and analysis here.