T2 Biosystems, Inc. Announces Preliminary Q3 Results, Valuation and Technical Analysis Raise Concerns
StockInvest.us, 1 month ago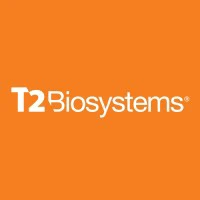 Fundamental Analysis

T2 Biosystems, Inc. (TTOO) is a notable player in the NASDAQ, focusing on the rapid detection of sepsis-causing pathogens and antibiotic resistance genes. The company recently announced that it would release its preliminary financial results for the third quarter of 2023 on October 12, 2023. This news, coupled with the company's strategic business updates, has piqued investors' interest, marking a 20% jump in the stock value on the announcement day.

However, TTOO's price-to-earnings ratio (P/E) is -0.08, which is unfavorable, indicating that the firm isn't currently profitable. Further, the Earnings Per Share (EPS) of -3.75 shows that TTOO has been operating at a loss.

Technical Analysis

TTOO closed at 0.28 USD on October 9, 2023, up 6.51% from the previous day, indicating a bullish sentiment on that day. However, compared to a high of 4.45 USD this year, the price is significantly lower.

In terms of moving averages, TTOO is currently trading below both its 50-day and 200-day moving averages, suggesting a downtrend. The 50-day moving average of the stock is 0.31, and the 200-day moving average is 0.54, both higher than the last close price. The MACD, another momentum indicator, is showing a slightly negative value of -0.0377 over a three-month period.
For RSI14, the value is 41, hinting that the stock is neither overbought nor oversold. The average volume is reported to be 111.56 million, while the volume recorded on the last trading day was 45.61 million, both pointing to a high level of interest in the stock.

The announced stop-loss is at 0.264, slightly below the last close, while the support and Resistance levels are calculated at 0.25 and 0.31, respectively. Considering a very high ATR of 20.42, there is an increased potential for price volatility.

Stock Prediction and Evaluation

The company's upcoming earnings announcement on October 12 is expected to stir the market. Given the historical movement and recent volatility, TTOO stock could experience further fluctuations. However, it does not warranty a definite surge or decline. Although the company has recently experienced an upturn in its last trading session, the stock's negative EPS and P/E ratio pose concerns for long-term profitability.

On the next trading day, October 10, 2023, one might anticipate cautious trading until the earnings results are out. Following the earnings release, the stock could see more significant movements.

Given the company's current financial performance, the ongoing losses, and the volatile market situation, TTOO stock is evaluated as a Hold. While there is always the potential for value, especially with the upcoming earnings release, investors are advised to exercise caution and consider all relevant market factors before making a decision.
Check full T2 Biosystems forecast and analysis here.