Technical Analysis: Amazon's Stock Shows Potential for Pullback Despite Positive Fundamentals
StockInvest.us, 3 weeks ago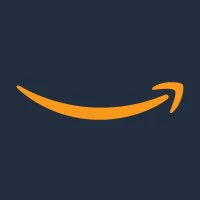 Technical Analysis of Amazon.com, Inc. (AMZN)

Amazon exhibited a slight retract in the last trading session, inching down by 1.04%, which closed the stock at $140.60, slightly above the day's low. Notably, the trading volume was below the average mark, sitting at 33.52 million compared to the average volume of 52.32 million shares. The Relative Strength Index (RSI) is at 71, nearing the overbought threshold, signaling potential for a pullback or consolidation in the near term. The Moving Average Convergence Divergence (MACD) reflects positive momentum with a value of $0.90. Furthermore, Amazon's share price remains above the 50-day moving average of $132.84 and the 200-day moving average of $118.95, suggesting a bullish trend over the past months.

Historically, Amazon's price volatility, suggested by the Average True Range (ATR) of $2.56, may indicate moderate daily price movements. Given the stop-loss at $134.82, cautious investors might consider this level if they seek to limit potential losses. With a support level of $140.39 and a resistance level at $143.10, trading in the coming session could see testing of either the recent gains or a bounce back if the support holds.

Fundamental Analysis of Amazon.com, Inc. (AMZN)

With a towering market capitalization of approximately $1.45 trillion, Amazon sits as a formidable player in the digital commerce and cloud computing landscape. The company's earning per share (EPS) is reported at $1.93, and it is trading at a price-to-earnings (PE) ratio of 72.85, indicating a premium valuation, which may reflect investors' high expectations for future growth. There are nearly 10.34 billion shares outstanding in the market.

The forthcoming earnings announcement is on January, 31, 2024, which may catalyze stock movement as the market anticipates the company's performance recap. Notably, the consensus view among analysts suggests a favorable outlook, with a target median price of $170 and a high threshold of $270. The analyst consensus categorizes AMZN as a "Buy," with 37 buys and only 3 holds.
Market News and Developments

Several news developments could impact investor sentiment. Amazon's venture into generative AI and its collaboration with Anthropic posit a strategic move to remain competitive, especially against tech giants like Microsoft and Google. Moreover, Amazon's integration within Meta's Facebook and Instagram for a seamless shopping experience might bolster its e-commerce prowess by capitalizing on social media's extensive reach. On the contrary, job cuts reported in the music streaming division might reflect cost adjustments and operational re-evaluation, which the market often views with a mix of caution and approval in anticipation of leaner, more efficient operations.

Stock Performance Predictions

Based on the technical indicators, Amazon may face consolidation with a potential retest of support at $140.39 on the next trading day. The slightly elevated RSI could limit the upside as it approaches overbought levels unless there is significant bullish news to thrust the stock past its current resistance level at $143.10. For the upcoming week, a watchful eye on the previously mentioned levels and market reaction to news about ANZN's AI investments and new Meta partnership will provide direction for the stock's performance.

Overall Stock Evaluation

Given Amazon's robust fundamental presence in the market, sustained growth prospects, positive analyst sentiment, and innovative strides in AI and advertising, the overall evaluation of AMZN stock leans toward "Buy." However, this recommendation comes with a cautionary note on the technical setup, which suggests a short-term pullback could be in the cards due to the high RSI level. Investors should monitor for signs of consolidation or a break above resistance before increasing positions. The strategic partnerships and investments, coupled with Amazon's size and potential for continued expansion, make it a compelling stock for investors with a long-term horizon and an appetite for a company that stays at the forefront of technological innovation and e-commerce.
Check full Amazon forecast and analysis here.