Technical and Fundamental Analysis of Coca-Cola (KO) highlights potential rebound amid weight-loss drug concerns
StockInvest.us, 1 month ago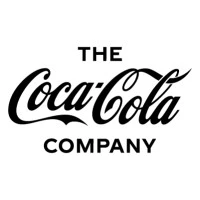 Technical and Fundamental Analysis of The Coca-Cola Company (KO) as of October 6, 2023

Key Metrics Review

The Coca-Cola Company (KO) closed at $53.14 on October 6th, 2023 with a 1.45% increase of $0.76. Currently, the stock price is closer to its 52-week low of $51.55 and is below its 52-week high of $64.99. The stock's daily trading range was $51.55 to $53.29. The company has a market cap of roughly $229.80 billion, accompanied by an above average trading volume of 30.25 million shares compared to its average volume of 12.52 million shares.

The stock's EPS stands at $2.41, and it trades with a PE ratio of 22.05 with approximately 4.32 billion shares outstanding. The next trading day would be October 9th, 2023, and the earnings announcement is anticipated on October 24th, 2023. The discounted cash flow (DCF) stands at $55.33.

Technical Indicators

The RSI14 is at 18, which generally indicates the stock is being oversold, suggesting it may be undervalued. The 50-day moving average is $59.178, and the 200-day moving average is $60.897, both of which are above the last close price, indicating a downward trend. The negativity of the MACD at -1.206 further supports this downward trend. The stock's ATR of 1.69 outlines the volatility of Coca-Cola shares.

There's a stop-loss position noted at $49.90, and the nearest support level is at $52.38, giving some price stability indications. However, the resistance at $58.3 is a hurdle this stock needs to overcome to regain an upward move comparatively.

Analysts and Consensus Price Targets

The consensus among analysts seems positive. Nine analysts categorize the stock as a "buy," while two recommend a "hold." None of the analysts rate the stock as a "sell" or "strong sell". The analysts' consensus price targets range from a low of $60 to a high of $76. The consensus target is $68.1, and the median target stands at $69.5.
News and External Factors

Negative news for the Coca-Cola Company has recently emerged. Publicity surrounding new weight-loss drugs and their potential impact on soft drink and food industries raises concerns. This news could lead to apprehension about Coca-Cola's future revenues, as their products are generally high in calories.

However, it's worth noting an analyst's comment suggesting the Coca-Cola stock has become more attractive due to its underperformance and high yield above 3.5%, a rare occurrence since the COVID-19 pandemic. Historically, the company has not had two consecutive down years, which could offer an optimistic outlook.

Short-Term Prediction

For the next trading day (October 9th, 2023), given the recent drop in price and oversold status via the RSI, KO may experience a slight rebound. However, ongoing concerns about weight-loss drugs' effects on food and beverage industries could weigh on the stock. A movement towards its DCF value of $55.33 or the upcoming support level of $52.38 is plausible.

Long-Term Prediction (1-week)

Over the upcoming week, the stock's performance will likely continue being influenced by the existing market sentiments, news, and rumors regarding the effects of weight-loss drugs. Until the company's subsequent earnings announcement, it's challenging to foresee a robust upward movement, especially if earnings disappoint. Hence, the stock could hover between its DCF value and support level.

Final Evaluation

Taking into account the technical indicators, analysts' recommendations, and the latest news, Coca Cola (KO) seems to be a "Hold" at the moment. Potential drawbacks from weight-loss drugs' impacts need to be watched closely. However, historical performance, analysts' optimistic targets, and an oversold RSI suggest potential for a rebound following this period of share price decline. As always, changes in market conditions could alter this outlook. Investors are advised to take into account these factors and their individual investment objectives and risk tolerance.
Check full Coca-Cola forecast and analysis here.