Tesla, Inc.: Evaluating Price Performance and Future Outlook
StockInvest.us, 1 month ago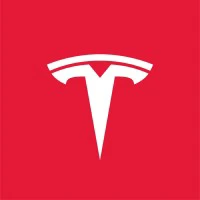 Introduction

The report provides a comprehensive analysis of Tesla, Inc. (TSLA), listed on the NASDAQ exchange. The fundamental and technical parameters, along with relevant news, have been evaluated to predict the price performance and present final evaluation. As of October 13, 2023, the company last closed at $251.12 with a change of -2.99%.

Fundamental Analysis

Tesla has a market cap of $797.05 billion making it one of the most valuable companies on the NASDAQ. The earnings announcement for Tesla is due on October 18, 2023. Compared to earnings per share (EPS) of $3.51, Tesla seems overvalued with a Price-to-Earnings (PE) ratio of 71.54 - higher than the typical PE ratio ranging from 10 to 20 seen in the automobile sector. Tesla's discounted cash flow (DCF), which is $257.50 higher than the last closing price, suggests there might be a potential for price appreciation.

Technical Analysis

The last close price slightly exceeds the 50-day and 200-day moving averages of $250.46 and $210.94 respectively, indicating a positive uptrend. The Relative Strength Index (RSI), at 54, is in neutral territory, suggesting the stock is neither overbought nor oversold.

Tesla's volatility, defined by Average True Range (ATR) of 3.97, indicates moderate price fluctuations. The Moving Average Convergence-Divergence (MACD) value of -4.51 implies bearish momentum in the shorter term.

The immediate support and resistance levels are $240.50 and $262.90, respectively. Trading in this range indicates market consolidation before a potential breakout.
Price Target and Analyst Consensus

The analysts have set a high price target at $526.67, with a low target at $130, while the consensus target is $294.63. The median target price is $280, suggesting a possible upside from the current price. The consensus rating is a "Buy," with 23 in favor, seven suggesting hold, and three recommending sell.

News Impact

The relevant news reports suggest that Tesla's stock is not expected to have a high downside risk heading into its earnings and the lack of messaging and advertising could be what's hurting Tesla. However, the company's ongoing price cuts may also be causing some harm to its valuation.

Prediction for the Next Trading Day and Upcoming Week

Given the indicators and news analysis, Tesla's stock price might experience minimal movement on the next trading day, October 16, 2023, moving slightly closer to its DCF value. Tesla could see an increase in volatility during the week due to its earnings announcement, with fluctuation guided by the earnings results and future guidance.

Conclusion: Final Evaluation and Rating

In conclusion, while the PE ratio of Tesla suggests high overvaluation, the positive DCF, steady uptrend revealed by moving averages, and neutral RSI suggest an optimistic outlook. However, the upcoming earnings report and related news could significantly impact the prices. Therefore, the final rating for Tesla, Inc. on a short-term basis is 'Hold'. It may be advisable to wait for the earnings announcement and further technical developments before making a decisive move. On a longer-term basis, the overwhelming analyst consensus towards 'Buy' suggests confidence in the company's potential for further growth. Therefore, the rating for long-term is 'Buy'.
Check full Tesla forecast and analysis here.