Tesla, Inc. Faces Volatility and Mixed Outlook as Stock Price Declines
StockInvest.us, 2 weeks ago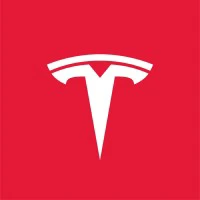 Technical Analysis

Tesla, Inc. (TSLA) experienced a decline in its stock price on November 16, 2023, closing at $233.59, which is a 3.81% decrease from the previous close. The price fluctuated between a low of $230.96 and a high of $240.87 during the day, showing volatility within a tight range. At the day's close, the RSI stood at 65, indicative of a strong market trend but approaching overbought territory. The stock is trading below its 50-day moving average of $240.68, revealing a short-term bearish signal, yet it remains above the 200-day moving average of $221.80, maintaining a long-term bullish stance.

The MACD is currently at -14.00, suggesting that the stock could be experiencing a downward momentum in the three-month period. With an Average True Range (ATR) of 4.71 and a recent close near the day's low, Tesla's stock showcases notable volatility. The support level for TSLA sits close to $220.11, while the resistance is marked at $237.41, guiding the potential price boundaries for forthcoming trading sessions.

Given the current data, the immediate prediction for the next trading day on November 17, 2023, is that if Tesla approaches or breaches the support level, it could face downward pressure while breaking past the resistance may lead to a short-term recovery.

Fundamental Analysis

From a fundamental standpoint, Tesla's market capitalization stands at approximately $742.56 billion, solidifying its position as a major player in the automotive and technology sectors. The stock's trading volume on the last day was 135.81 million, higher than its average volume of 121.15 million, signaling increased investor activity which could be influenced by recent news and company developments.

Tesla is currently trading with a price-to-earnings (PE) ratio of 75.35, which may be considered high in relation to the industry average, suggesting that investors have high growth expectations for the company. The earnings per share (EPS) of 3.1 reflects the company's profitability in the recent fiscal periods.
Analysts' targets for Tesla's stock price vary widely, with a high of around $526.67, a low of $125, and a consensus average of $288.08, thereby suggesting an optimistic outlook. The analyst sentiment appears to skew towards buying, as is evident from the numbers of analysts recommending a buy and the consensus rating.

Moreover, recent news reports present a mixed view. On the one hand, there is acknowledgment of Tesla's influence in the EV market and some recent gains, while on the other hand, certain executive behaviors and external competition from hybrids like the 2024 Toyota Prius pose reputational risks and market share concerns, respectively.

Outlook and Evaluation

In consideration of both technical and fundamental factors and incorporating recent news sentiments, Tesla displays characteristics of both opportunities and potential risks. Technically, the stock is between common moving averages, suggesting mixed immediate direction, while fundamentally, the company's valuation and market behavior demonstrate long-term investor confidence.

For investors who are considering the stock based on the upcoming week's performance, critical attention should be paid to the company's ability to maintain its support levels and to any developments in the broader EV market or company-specific news that might influence Tesla's reputation and investor sentiment.

The consensus among analysts, the general momentum, and the long-term positive indicators lean towards a more optimistic outlook. Therefore, at this junction, Tesla, Inc. may be considered as a 'Hold' with close monitoring of its support level and market news. Should the stock sustain above its current support levels, investors may find reasonable confidence in maintaining their positions, while those considering entry would be prudent to wait for clearer signs of an upward trajectory. It is also recommended for current shareholders to pay attention to the company's progress and the evolving market dynamics in the EV industry.

Prospective investors should continually research and monitor Tesla's stock performance, including any forthcoming announcements, especially the earnings report on January 23, 2024, which could significantly impact the stock's direction.
Check full Tesla forecast and analysis here.