Tesla, Inc. Shows Potential Overvaluation, Analysts Suggest Hold Position
StockInvest.us, 2 months ago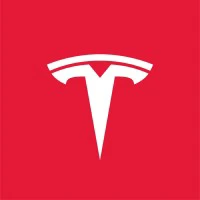 Fundamental Analysis

Tesla, Inc., trading under the ticker TSLA on NASDAQ, closed at $248.50 on September 8, 2023, a 1.19% decrease from the previous close. The stock hit a day's high and low of $256.52 and $246.67, respectively. Recall that Tesla, Inc.'s 52-week range is from $101.81 to $313.80. Currently, the firm boasts a massive market capitalization of $788.74 billion.

The average trading volume is rather large, averaging approximately 126.90 million shares. A larger volume suggests that the stock is active and draws significant interest from investors. On the date in question, the trading volume was a slightly lower 117.54 million shares.

Examining financial ratios and metrics, the earnings per share (EPS) for Tesla stands at $3.45. With the current price level, the price-to-earnings (PE) ratio is high, standing at 72.03, reflecting a potential overvaluation according to conventional standards.

However, market participants have a generally positive outlook on TSLA. The stock's analyst rating consensus is a 'Buy,' with 1 strong buy, 22 buy, 7 hold, 2 sell, and 0 strong sell ratings. The median price target is $275, which is notably higher than the closing price.

In terms of recent news impacting the company, the market praises Tesla's high valuation compared to other electric vehicle manufacturers, highlighting the company's unique position. The potential of the company starting to pay dividends in the future may also attract a new demographic of income-focused investors.

Technical Analysis

On the technical frontier, the stock is trading near its 50-day moving average of $256.48 but well above its 200-day moving average of $199.58, indicating a positive short- and mid-term sentiment among investors.
However, the MACD, a trend following momentum indicator, is currently negative at -4.81, suggesting some bearish momentum on a 3-month timeframe. The relative strength index (RSI), at 68, is nearing overbought territory, indicating that a short-term price correction could be forthcoming.

Meanwhile, the stock's support and resistance levels have been established at $244.4 and $256.6, respectively. Any break from this range may suggest a new directional trend. The Average True Range (ATR) stands at 4.33, indicating that the stock is fairly volatile, an element to bear in mind for day traders.

Stock Price Prediction

For the next trading day, i.e., September 11, 2023, TSLA's stop-loss level is established at $239.17, implying a potential downside. However, considering the discounted cash flow (DCF) of $254.88, the valuation seems to be slightly on the higher side than last closed price, which could signify upside potential.

Overall Evaluation

In the larger picture, Tesla maintains a robust balance sheet and continues to lead the electric car market, informing a generally bullish prediction for the upcoming week in consideration of the strong market sentiment.

However, mindful of the RSI nearing overbought levels and possible overvaluation per the PE ratio, TSLA may see some short-term price corrections. Therefore, investors are advised to exercise caution.

Given the current market standing and potential future outlook, particularly considering dividends, the final evaluation categorizes Tesla, Inc. as a Hold. Investors might consider waiting for potential price corrections or further indications of a well-supported upward trend before adding more to their positions.
Check full Tesla forecast and analysis here.