Tesla Stock Analysis: High PE Ratio and Bearish Momentum Raise Concerns
StockInvest.us, 1 month ago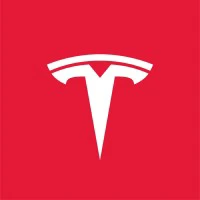 Fundamental Analysis

Tesla, Inc. (TSLA) is a large-cap firm, with a market capitalization of $701.09 billion. The company has a robust shares outstanding of approximately 3.18 billion shares. On November 2, 2023, the stock closed at $218.51 with a daily change of 6.25%, recording a low of $211.45 and a high of $219.2. The overall performance YTD has been volatile, reaching a year high of $299.29 and dipping to a year-low of $101.81.

Tesla reported EPS of $3.10, indicating generating stable profits. Nonetheless, the price-to-earnings (PE) ratio of 71.14 is unusually high, suggesting that the stock is on the expensive side and investors are willing to pay a premium for the stock, mainly driven by optimistic future growth expectations.

A consensus of analyst opinions shows that the Tesla stock is considered a 'Buy,' with 23 analysts favoring 'Buy,' and 1 favoring 'Strong Buy.' Meanwhile, 7 analysts recommend a 'Hold,' with only 3 suggesting a 'Sell.' Their median target price is $277.50, a substantial premium over the current price of $218.51. This implies that analysts are anticipating an upsurge in Tesla's share price based on its growth prospects.

There have been concerns onboard about Tesla's stock price dipping due to higher interest rates, fierce competition, and slowing industry demand. On the other hand, shares of consumer discretionary companies like Tesla reversed higher following data showcasing milder jobs market in October, hinting that interest rates may have peaked.

Technical Analysis

When you look at the technical indicators, Tesla's 14-day Relative Strength Index (RSI) stands at 33, suggesting that the stock is near the oversold territory. This could hint at the possibility of a reversal to the upside in the near future, based on the principle that what comes down must go up.
Tesla's 50-day moving average (MA50) is $245.10, and the 200-day moving average (MA200) stands at $218.59. Currently, the stock is trading below its 50-day MA but aligning with its 200-day MA, indicating a current bearish market sentiment.

The Moving Average Convergence Divergence (MACD) for Tesla is -13.18, also suggesting bearish momentum in the stock. Meanwhile, the Average True Range (ATR) reads at 4.95, indicating moderate volatility.

The stock has its support and resistance levels at $212.08 and $220.11 respectively. A break above its resistance could indicate a bullish turnaround, while breaking below its support might trigger further bearish sentiments.

Future Projections and Final Evaluation

Given Tesla's current performance and future growth projections, it seems feasible to see the stock price moving upwards in the next trading day and the upcoming week. However, given some bearish sentiment, investors should approach with caution.

Considering the fundamental and technical analysis, Tesla's stock is categorized as a 'Hold.' This recommendation is based on its high PE ratio, signs of being oversold, bearish MACD, and potential reversal of the downward trend in the near future.

Please note that these projections do not consider any unforeseen market movements or changes in company fundamentals. Investors are advised to execute due diligence before making any investment decisions.
Check full Tesla forecast and analysis here.