Tesla Stock Faces Bearish Pressure, but Long-Term Outlook Shows Potential
StockInvest.us, 1 month ago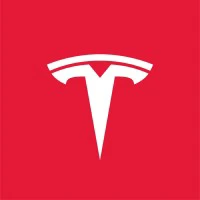 Introduction

Tesla, Inc. (NASDAQ: TSLA) is an American electric vehicle and clean energy company. As of October 27, 2023, the stock closed at $207.3, experiencing a change of $1.54 (0.75%). The high and low prices for the day were $212.41 and $205.77, respectively.

Fundamental Analysis

Tesla's market capitalization stands at $658.99 billion. It has an earnings per share (EPS) of $3.1, contributing to a relatively high P/E ratio of 66.87. This indicates the company's stock price might be overvalued based on its earnings. Despite the high valuation, analyst consensus is a "buy" the stock, with 23 analysts recommending a "buy" while only three recommending a "sell".

The discounted cash flow (DCF) is $211.98, which is slightly higher than the current stock price, supporting the "buy" recommendation. Meanwhile, the consensus target price is $288.71, indicating room for growth. Notably, the high target price is $526.67, while the low is $125, indicating significant variance in the market expectations.

Tesla has 3.18 billion shares outstanding and exhibits considerable trading activity, with a last trading volume of 93.86 million shares compared to the average volume of 115.27 million shares.

Technical Analysis

The stock's RSI14 is 17, indicating oversold conditions. Typically, an RSI below 30 suggests a stock could be undervalued and may see a trend reversal or a breakout. The stock price is however below its 50-day moving average of $247.23 and its 200-day moving average of $216.60, which could signify a bearish trend. The MACD, a popular momentum indicator, is at -4.80, also suggesting bearish momentum.
The stock has exhibited a high fluctuation, with an Average True Range (ATR) of 5.08. Current support and resistance levels are around $205.76 and $211.99, respectively. These figures indicate the price ranges where the market has shown most interest and could provide turning points for the stock price.

Latest News and Market Sentiment

Investor sentiment around Tesla seems to be predominantly negative. Market reports indicate slowdown in revenue growth, a coupled with declining gross margins. Additionally, Tesla's full self-driving (FSD) technology has not performed as expected, causing concerns. Moreover, Tesla's current strategy of price reductions appears to be working against them by compressing margins and contributing to bearish sentiments. Other reports suggest competition from traditional automakers like GM and Alphabet's Waymo could be putting pressure on Tesla's share.

Forecasts and Recommendations

The stock price may face a short-term downtrend considering the bearish indicators from both technical and fundamental analysis. However, the oversold RSI could spark a potential trend reversal. Given the company's long-term prospects and the consensus analyst rating, the stock is expected to perform well in the long term.

At the opening of the next trading day on October 30, 2023, the stock price could be under additional pressure due to the prevailing bearish sentiment in the market, selling at a price lower than $207.3. However, for the upcoming week, Tesla might potentially rebound slightly as it is currently in oversold conditions.

Final Evaluation

Taking into account the analyzed data, the final recommendation for Tesla Inc. (TSLA) is a cautious "Hold." While the stock seems to be currently undervalued based on the RSI and faces a bearish sentiment in the short term, the company's long-term outlook, along with the considerable room for growth identified by the analyst consensus, emphasize its potential. However, investors are advised to closely monitor the stock and consider the impact of news updates and financial reports.
Check full Tesla forecast and analysis here.