Tesla Stock Holds Steady with High RSI, Positive News
StockInvest.us, 2 months ago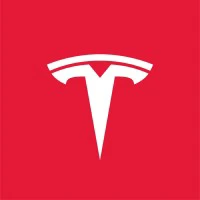 Technical Analysis

Shares of Tesla, Inc. (TSLA) closed at $274.39 on September 15, 2023, down 0.60% from the previous day. The company's market capitalization stands at $870.91 billion. The stock exhibited high volatility with a trading volume of 132.40 million, noticeably higher than the average volume of 123.75 million.

The stock's Relative Strength Index (RSI14) is 69, indicating that it is nearing overbought levels. It suggests that investor sentiment is highly bullish, although this may lead to a price reversal if it moves further into overbought territory.

Looking at moving averages, TSLA's 50-day moving average is $256.47, while its 200-day moving average is $201.85, meaning the stock is trading significantly above these levels. Additionally, the MACD (3-month) value of 7.06 and an ATR of 4.00 indicate strong momentum and heightened volatility, respectively.

The stock's immediate support is at $259.46, below the 50-day moving average. Conversely, the immediate resistance level is at $274.45, very close to the last close of $274.39.

Fundamental Analysis

Tesla's Price-Earnings (P/E) ratio is somewhat high at 80.23, suggesting the market currently values each dollar of earnings quite highly, a sign of optimistic future growth expectations from Tesla.

Tesla has an earnings per share (EPS) value of $3.42. The company has over 3.17 billion shares outstanding. Furthermore, the discounted cash flow (DCF) value stands at $280.77, suggesting that the intrinsic value of the stock is slightly higher than its current market price. A consensus target price of $292.05 also implies potential upside.
Tesla appears to have a bullish consensus according to analysts, with a majority listing "Buy" or "Hold" recommendations.

Contextual Information

Recent news indicates that Tesla might benefit from the UAW strike affecting major automakers like GM and Ford. The strike could shift demand towards Tesla, pushing its market capitalization higher.

Additionally, the company is reportedly preparing a large $1.8 billion bond deal backed by its electric-vehicle leases, suggesting confidence in its financial stability and growth prospects.

Prediction and Evaluation

For the next trading day on September 18, 2023, given the positive news and above moving average valuation, we expect Tesla's stock to hold steady or potentially see a slight increase. However, caution must be applied due to its already high RSI value which is closely approaching overbought levels.

Over the next week, if Tesla continues to benefit from the fallout of the UAW strike and investors react positively to its planned bond deal, the stock could move towards its consensus target price of $292.05.

Considering the overall technical and fundamental factors, the stock's strong momentum despite nearing overbought territory, combined with unanimous positive analyst ratings and potential catalysts in Tesla's favour, we evaluate the stock as a Hold. Investments should be carefully placed considering its high P/E ratio and RSI, which might indicate the stock is fairly valued or slightly overvalued in the short term. Nonetheless, Tesla's strong fundamentals and future growth prospects make it a solid potential long-term hold barring any drastic negative changes in market conditions or company performance.
Check full Tesla forecast and analysis here.