Tesla Stock Shows Mixed Trend, Analysts Bullish on Future Growth
StockInvest.us, 3 weeks ago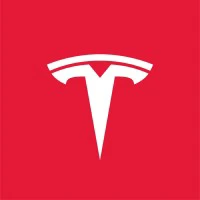 Technical Analysis

Tesla Inc. (TSLA) closed the trading session on November 10, 2023, at $214.65, experiencing a positive change of 2.22% from the previous close. This movement is above its 200-day moving average (DMA) of $220.60 and below its 50 DMA of $242.54, indicating a mixed trend in the medium-term trajectory of the stock. The Relative Strength Index (RSI14) is 52, which suggests that the stock is neither overbought nor oversold, maintaining a neutral stance in terms of momentum.

The Moving Average Convergence Divergence (MACD), standing at -20.46, indicates bearish momentum in the past three months, but the recent price increase could suggest an early sign of a potential trend reversal or stabilization. Tesla has maintained support at $212.08 and faces immediate resistance at $220.11. The Average True Range (ATR) reveals moderate volatility with a value of 4.88. Given these technical indicators, Tesla's stock appears to be consolidating with the potential to either break out to the upside if it crosses above its immediate resistance or retest its support levels should it fail to garner bullish momentum.

Fundamental Analysis

Tesla's market capitalization stands at approximately $682.36 billion, marking it as one of the largest and most influential players in the electric vehicle (EV) market. With an EPS of $3.10 and a high PE ratio of 69.24, Tesla is priced on expectations of robust future growth, reflective of investors' confidence in its ability to maintain its market leadership and innovation edge. The recent news of restrictions on reselling the Cybertruck is a notable development, possibly aimed at limiting speculative trading of the vehicle, which could have a positive long-term impact on the brand's image and customer loyalty.

Analysts' consensus for Tesla is a "Buy," with 23 buys, 7 holds, 1 strong buy, and 3 sells. This points towards a favorable outlook from the analyst community. The discounted cash flow (DCF) analysis offers a valuation of $219.33, which is slightly above the current trading price, suggesting that the stock may be undervalued based on its future cash flows.
Performance Predictions

For the next trading day (November 13, 2023), the performance of TSLA will be influenced by general market sentiment and individual investor reactions to the latest news and its recent momentum. The restriction on Cybertruck resale might be seen by some investors as a sign of confidence from Tesla in its product's future demand and value retention, potentially leading to a positive impact on the stock price.

Considering the upcoming weekly performance, investors will continue to digest the company's strategy regarding the Cybertruck, with focus likely shifting towards Tesla's long-term growth prospects in a competitive EV market.

Overall Evaluation

Based on the technical and fundamental analysis, Tesla's stock category can be defined as a "Hold" with a cautious view towards short-term price movements. Though technical indicators show potential for both upside and downside, Tesla's strong market position, consistent analyst "Buy" consensus, and consideration of the discounted cash flow suggest underlying value. However, the stock is trading below its 50-day moving average and well off its year high, underscoring the importance of being pragmatic about short-term volatility while maintaining a focus on the company's fundamental strengths.

Investors may wish to hold their positions until more concrete signals emerge that could drive the stock either above resistance or below support levels, or until the stock's technical indicators align more closely with its strong fundamental outlook. It is important to monitor the stock's reaction to the news as it unfolds, as well as any broader market movements that could affect Tesla's trading dynamics in the near future.
Check full Tesla forecast and analysis here.