Tesla (TSLA) stock shows promise despite short-term decline in China sales. 'Hold' rating advised.
StockInvest.us, 2 months ago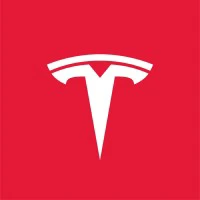 Analysis of Tesla, Inc. (NASDAQ: TSLA)

Fundamental Analysis

The core financials of Tesla are solid, with a market capitalization of $777.25 billion. As of the recent close at $244.88, the EPS stands at $3.47 implying a Price to Earnings (PE) ratio of 70.57, suggesting a high-growth expectation from investors.

The stock had a trading volume of 126.31 million, which is above its average trading volume of 119.71 million. This indicates a high level of trading interest in the stock in the recent term.

Tesla represents a strong consensus to "Buy" among the analysts, with 22 advising to 'buy', one advising a 'strong buy', seven remaining neutral with a 'hold' rating, and only two advising to 'sell'.

Notable news insights highlight some concerns of declining weekly electric vehicle (EV) sales in China recently, which has seemingly influenced the stock's performance negatively. However, the news also mentioned Tesla's proposed plan to manufacture and sell battery storage systems in India, indicating another avenue for potential growth.

Technical Analysis

The Tesla stock is trading below its 50-day moving average of $255.71, indicating a short-term bearish sentiment among investors.

The stock is, however, trading well above its 200-day moving average of $203.73, indicating a long-term bullish sentiment. This implies that despite recent negative price movements, the trend over the past few months has been positive.
The RSI14 stands at 50, indicating neutral momentum and suggesting that the stock is neither overbought nor oversold at current levels.

The Moving Average Convergence Divergence (MACD) stands at 13.04, which is a bullish signal. This indicator is used to identify moving averages that are indicating a new trend, whether it's bullish or bearish.

Forecast

Considering the Discounted Cash Flow (DCF) value stands at $251.26, the stock is currently undervalued, which might make it enticing to value investors. The analyst target for the stock ranges between $130 (low target) to $526.67 (high target) with consensus and median targets at $292.92 and $280, respectively. This indicates a potential upside.

Seeing as the stock closed below the support level of $241.05 and above its resistance level is $256.6; there is a room for it to oscillate before a clear direction is established.

Conclusion

Given the fundamental and technical analysis and potential growth in markets like India, Tesla's stock could be promising for long-term investors despite the short term decline due to factors like reduced China sales. Therefore, TSLA could be categorized as a 'Hold' for now.

For the next trading day on September 25, 2023, the price could see some oscillation between the support and resistance levels. Over the upcoming week, a continued focus on news relating to Tesla's growth plans and sales performance will be crucial in determining the stock's movement.

Note: The next earnings announcement is due on October 17, 2023, which could also provide more insight into the company's performance and potentially impact the stock's price.
Check full Tesla forecast and analysis here.