Tesla's Fundamental and Technical Analysis Point to Bullish Prospects
StockInvest.us, 3 weeks ago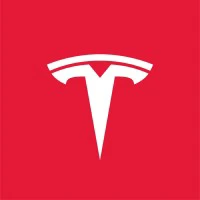 Fundamental Analysis

As of November 06, 2023, Tesla, Inc. (Ticker: TSLA) closed at $219.27 on the NASDAQ exchange, marking a slight change of -0.31%. The company has a substantial market capitalization of around $697 billion, representing its significant presence within the market.

Tesla's price range for the day was between $215 and $226.32, with a year high and low of $299.29 and $101.81 respectively. The price shows some volatility, as indicated by the Average True Range (ATR) of 4.86.

In terms of earnings, Tesla's EPS stands at a robust $3.1, leading to a high PE ratio of 70.73, reflective of the market's positive future earnings expectations for the company.

The Discounted Cash Flow (DCF) value, a measure that estimates the value of an investment based on its future cash flows, stands at around $223.95. This suggests that the current market price might be undervaluing the stock, considering the estimated future cash flows.

Regarding share analysts' outlook, the consensus view is 'Buy,' with 23 analysts recommending 'Buy,' seven advising 'Hold,' and three suggesting 'Sell.' The consensus target price stands at $288.71, implying a substantial appreciation from the current levels.

Technical Analysis

Tesla's relative strength index (RSI) is currently 31, indicating it is nearing the 'oversold' territory, presenting a potential buying opportunity for contrarian investors looking to capitalize on price reversals.

The 50-day moving average of $244.9 is higher than the 200-day moving average of $219.06, implying a bearish market sentiment in the short-term. However, the stock is trading near its 200-day moving average suggesting a key level of support in the long term.

The MACD, a trend-following momentum indicator, shows a value of -17.39, indicating a bearish trend in the market. This would need to move closer to the zero line or cross above it to indicate a bullish reversal.
Furthermore, the stock's recent close is close to its resistance level of $220.11, a break above this level could trigger a bullish trend. Conversely, it has support at $212.08, a level from which price has bounced back previously.

Latest News

Recent news indicates that Tesla is making moves to expand its EV charging network, signaling other automakers to leverage its infrastructure. The broadening of its network enhances Tesla's position within the EV industry.

News of Tesla finally initiating the build of its $27K car could present a turning point for the company and the industry in terms of making EVs more accessible to average consumers. This could potentially increase the demand for Tesla's cars and improve future forecasts for the company.

Outlook and Recommendations

Considering Tesla's current performance and potential for future growth, particularly with the production of more affordable EVs and its expanding charging network, there is optimism about the value it offers to investors.

Based on the technical indicators - while the stock is temporarily in a bearish trend as shown by the moving averages and MACD - the RSI is trending toward the oversold territory providing possible opportunities for a bullish turnaround.

Given these factors, if Tesla manages to sustain or grow its earnings as anticipated, the stock can deliver healthy returns in the long term. Therefore, Tesla's stock could potentially be considered a 'Buy,' particularly for value investors looking at long-term growth prospects.

Predicting future performance, the consensus target price of $288.71 suggests an upward trend in the coming week, considering the steady earnings and promising growth in the EV market.

However, investors should keep an eye on the technical signals and continue to monitor news and ongoing market conditions. Additionally, this analysis should be considered with other due diligence steps and personal investment strategies.
Check full Tesla forecast and analysis here.