Tesla's Stock Outlook: Short-term Rise Expected, Long-term Potential Holds
StockInvest.us, 1 month ago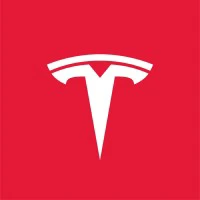 Fundamental Analysis

Tesla's market cap stands at a whopping $638.45 billion, with outstanding shares amounting to 3.18 billion. The company's recent closing price was $200.84, a change of $3.48 (1.76%). Over this trading period, prices oscillated between $194.07 and $202.8. Looking more broadly, Tesla's share price experienced a significant range throughout the year, with yearly lows of $101.81 and highs of $299.29.

The company claimed an EPS of $3.1 and boasted a PE ratio of 64.79, showing that investors are willing to pay a high price for the company's earnings due to the promising prospects of the electric vehicle industry. As of the end of trading on October 31, 2023, Tesla's discounted cash flow was $205.52. This figure is slightly higher than the day's closing price, which could signal that the company is currently undervalued.

Tesla is expected to make their next earnings announcement on January 23, 2024. However, market predictions vary, ranging from a low target of $125 to a high target of $526.67, with a consensus target of $288.71. This indicates a level of uncertainty about Tesla's future performance, with the median target price of $277.5 relatively higher than the most recent closing price of $200.84.

Despite this uncertainty, analysts remain optimistic about Tesla, with 23 recommending a "buy," 7 suggesting a "hold," 3 advising a "sell," and 1 insisting on a "strong buy". The overall consensus leans towards "buy".

Technical Analysis
Looking at the key statistics provided, there are several technical indicators for Tesla's short-term trend. Notably, the RSI14 stands at 15, which indicates that the stock is currently oversold, suggesting a possible upward price reversal in the short term. However, other indicators hint at a bearish trend. The MACD (3-month) stands at -8.56, hinting at a downward price trend. Additionally, the company's recent closing price was below its 50-day moving average of $246.63 and its 200-day moving average of $217.39. This opens up potential areas of support and resistance at $197.36 and $211.99, respectively.

Recent News

Over the past few days, there have been several noteworthy developments related to Tesla. Tesla's Autopilot technology was ruled as not at fault for a fatal 2019 crash, which is a significant win for the automaker. This coincides with their announcement to aim for the production of 200,000 Cybertrucks annually, beginning on November 30th. All of these developments indicate a very positive outlook on Telsa's technology and production capacity.

Prediction and Evaluation

Based on the fundamental and technical analysis, as well as recent headlines, it is anticipated that Tesla's stock might see a short term price rise in the next trading day and coming week. Specifically, with the support levels lower than the last close, the stock may reverse its direction. Notwithstanding, the bearish signals from the MACD hint at a mid to long-term downtrend, suggesting that the upward price movement could be a temporary event.

Based on this analysis, TSLA stock is a Hold for now, due to its overvalued nature from its PE ratio and the slightly bearish signs from its technical indicators. However, it has a high growth potential in the longer term due to its leadership in the EV market, its increased manufacturing capabilities, and advancements in its autopilot technology. Therefore, potentially, if the price drops to its support or any price near the DCF estimate, it could become a Buy. Any investment should be undertaken with due diligence and careful consideration of the market environment and Tesla's business outlook.
Check full Tesla forecast and analysis here.