Uber's Fundamental and Technical Analysis Point Toward Growth
StockInvest.us, 2 months ago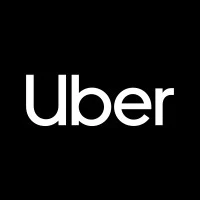 Fundamental Stock Analysis

Uber Technologies, Inc., with a ticker symbol of UBER, remains a noteworthy player in the ride-sharing and autonomous driving technologies sector. Its latest earnings per share (EPS) is reported as -$0.18, indicating the company's inability to earn profits during the given period. However, it's worth noting that EPS is just one benchmark for evaluating company performance and not the definitive indicator of Uber's financial health.

The company's market capitalization stands at $100.01 billion, showing its substantial size in the market. Uber continues to hold a volume of approximately 18.87 million trades, slightly below its average volume of 21.33 million, showcasing moderate and stable investor interest.

Notably, Uber recently extended its collaboration with the National Football League, a move anticipated to enhance the company's growth prospects. This development, along with Uber being listed among the seven best stocks connected to autonomous driving, indicates a positive outlook for the company.

Moreover, analysts consensus note that Uber is a "Buy," with 21 analysts recommending a buy, three suggesting hold, and only one advising sell. The target consensus price is $54.93, with a high and low forecast of $81 and $33 respectively, indicating room for growth from its last close price of $48.94.

Technical Stock Analysis
Uber's technical analysis signals a bullish trend. The 14-day Relative Strength Index (RSI) stands at 72, slightly above the commonly used overbought threshold of 70. This suggests that Uber's stock may be overbought and, thus, could see a price adjustment.

The company's Moving Average Convergence Divergence (MACD), at 0.007528, is positive, a bullish signal indicating upward price movement. Moreover, Uber's stock is trading above its 50-day moving average of $45.47 and its 200-day moving average of $36.10, confirming the uptrend.

Its resistance level is priced at $49.46, which is close to its year-high price of $49.49. This suggests that the stock price is potentially hitting its peak and may face difficulties to break through.

Price Predictions

Considering Uber's technical parameters and its positive fundamental indicators, the stock price is expected to move upward. The company's discounted cash flow (DCF), which is often an accurate predictor of a company's intrinsic value, is $51.07 – higher than its last closing price.

Given these factors, on the next trading day, which is September 12, 2023, the stock price is likely to rise, potentially inching toward its DCF price of $51.07 or even its resistance level of $49.46. For the upcoming week, the stock is expected to continue its uptrend, potentially reaching closer to its year-high price or maybe even surpassing it if the bullish momentum persists. as a 'Buy.' Several factors influence this evaluation: the new and extended business alliances, its recognition as one of the top autonomous driving stocks, an anticipated self-driving market worth of $33.48 billion by 2023, strong analysts' consensus, and its bullish technical indicators.

However, given the nature of the autonomous driving industry and its potential regulatory challenges, as well as the company's current unprofitability, prospective investors are suggested to remain cautious and keep an eye on the sector's evolution and Uber's performance in the coming quarters.
Check full Uber forecast and analysis here.