Walt Disney (DIS) Shows Potential for Upside Momentum and Undervalued Value, Analysts Say
StockInvest.us, 2 months ago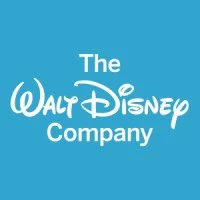 Technical Analysis

As of September 15, 2023, The Walt Disney Company (DIS) closed at $85.58 with a day's gain of 1.30%. This puts the stock within a trading range from a low of $84.61 to a high of $86.19. On the day, DIS managed a volume of 21.37 million, above its average volume of 16.14 million.

Key daily averages indicate a mixed sentiment, with the 50-day moving average at $85.98 being slightly above the last closing price, while the 200-day moving average of $93.99 suggests a bearish trend over a longer period.

From an oscillator perspective, the stock exhibits an RSI14 of 61, indicative of neither overbought nor oversold conditions. The MACD three-month score of -2.15 could indicate a bearish cycle.

When considering stop-loss, investors would need to have a price point below $82.55. The stock exhibits a short-term support level slightly below the closing price at $85.56 and a resistance level at $88.1.

Fundamental Analysis

In terms of fundamental indicators, DIS has an EPS of $1.25 and a PE ratio of 68.46, signifying investor willingness to pay a premium for the stock given earnings. As of the given data, Disney has a sizeable market cap of $156.59 billion with 1.83 billion shares outstanding.

The consensus analyst target price for DIS is $157.07, a considerable upside from the current trading levels, with the median target pegged at $151. According to the provided analyst scenario, the sentiment is strongly skewed towards buy, with 17 for 'buy', 3 for 'hold' and 1 for 'sell'.
Additionally, the discounted cash flow (DCF) analysis suggests a fair value of $91.94, indicating an undervalued scenario at the current market price.

Recent News and Predictions

Relevant news indicates that Disney is considered one of the '3 Most Undervalued Entertainment Stocks to Buy in Sep 2023'. Another piece of news suggests possible improvements in the company's performance. Byron Allen's $10 billion bid for some of Disney's cable channels marks a significant development. However, it should be noted that within the organization, there have been several executive departures, marked by the recent exit of Disney's CIO Diane Jurgens.

Prediction and Evaluation

Based on the upcoming trading day on September 18, 2023, considering the existing technical and fundamental analysis, the stock price is expected to exhibit some upward momentum towards the current resistance point of $88.1. A slide down appears less likely as the stock is gravitating more towards 'buy' sentiment as per the analyst scenario.

Over the next week, the stock could potentially inch towards the DCF value of $91.94, provided the market dynamics and company situation align favorably.

Final Recommendation

Considering the above analysis, the stock's direction appears to be skewed towards positive momentum. The analyst target consensus and the discounted cash flow analysis both suggest that the stock is currently undervalued. Although recent management departures might be of concern, the aggressive valuation by market participants and Byron Allen's bid for some of Disney's assets provide some optimism.

Hence, based on the current analysis, The Walt Disney Company (DIS) would be categorized as a 'Buy' - not a strong recommendation but rather suggesting investors who believe in the company's potential and industry dynamics may consider entry at current levels.
Check full Disney forecast and analysis here.