BDL stock news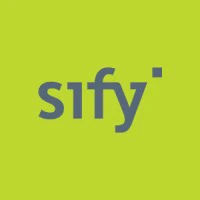 New Delhi: The Department of Investment and public Asset Management (DIPAM) will put 15 per cent of government stake on sale in Defence PSU Bharat Dynamics Ltd under the Offer for Sale (OFS) route and has invited merchant bankers to bid for the mandate to take it forward. The Gol intends to disinvest 15 per cent paid up equity capital of BDL out of its shareholding of 87.75 per cent, through OFS method of shares by promoters through the stock exchanges', DIPAM said. Its current share price is Rs 305.90. It was listed in 2018. It did not give a time frame but sources said the OFS is being planned for current fiscal. Disinvestment department is learnt to have drawn up a list of relatively better performing CPSEs including bluechips like Nalco, NMDC, NTPC, and Coal India to go for Offer for Sale. National Aluminium Co Ltd, Coal India Ltd, NTPC Ltd, NMDC Ltd, and NBCC (India) Ltd, Bharat Electronics Ltd, National Fertilisers Ltd and Hindustan Co pper Ltd, are on the list of probables for OFS where the government's shareholding in these companies is in the range of 52-82 per cent.
Read more
Flanigan's Enterprises, Inc. (AMEX:BDL) has posted year over year net profit growth of 0.27612. The net profit number is the nuts and bolts of a firm's financial health. Healthy and consistent net
Read more
Investors interested in stocks under $12 should take a look at Flanigan's Enterprises, Inc. (:BDL). The stock has gained quite a bit of attention of late and here we'll take a look at the technica
Read more
Investors sentiment decreased to 1.25 in Q4 2018. Its down 3.75, from 5 in 2018Q3. It dropped, as 3 investors sold Flanigan's Enterprises, Inc. shares while 1 reduced holdings. 0 funds opened position
Read more
Flanigans Enterprises Inc (NYSEAMERICAN:BDL) had an increase of 18.18% in short interest. BDL's SI was 1,300 shares in March as released by FINRA. Its up 18.18% from 1,100 shares previously. With 90
Read more
Flanigan's Enterprises, Inc. (NYSEAMERICAN:BDL) declared an annual dividend on Tuesday, February 26th, Wall Street Journal reports. Stockholders of record on Friday, March 15th will be given a divid
Read more
Technical traders may be following indicators to help spot possible entry and exit points. The two main types of indicators are lagging and leading. The leading indicator precedes stock price movement
Read more
Investors sentiment increased to 5 in Q3 2018. Its up 3.67, from 1.33 in 2018Q2. It improved, as 0 investors sold Flanigan's Enterprises, Inc. shares while 2 reduced holdings. 4 funds opened positions
Read more
Flanigan's Enterprises, Inc. (:BDL) ran -3.3181252 after opening at $23.31. 100 shares traded hands for the 45908580 market cap company. Flanigan's Enterprises, Inc. (:BDL) is a "Sell" accordi
Read more
For many individual investors, deciding the proper time to sell a stock may be just as important as figuring out which stocks to buy at the outset. Investors may be reviewing the portfolio and looking
Read more
Prakash Constrowell Ltd, Bharat Dynamics Ltd, California Software Company Ltd and Tera Software Ltd are among the other gainers in the BSE's 'B' group today, 15 February 2019.
Read more
Bharat Dynamics Ltd recorded volume of 24303 shares by 10:48 IST on BSE, a 6.92 times surge over two-week average daily volume of 3512 shares
Read more
According to the latest data, Flanigan's Enterprises, Inc. (AMEX:BDL) has a current suggested portfolio ownership tally of 0.03020 (as a decimal) ownership. Target weight is the volatility adjusted
Read more
In deep diving into the profits for Flanigan's Enterprises, Inc. (AMEX:BDL) we can see that the trailing 12 months net profit growth stands at 0.21755. The calculation for this number is as follows:
Read more
The Price Index is a ratio that indicates the return of a share price over a past period. The price index of Flanigan's Enterprises, Inc. (BDL) for last month was 0.936311 while the 3m is at 0.86109
Read more