Alphabet Inc. Shows Strong Bullish Momentum; Analysts Recommend Holding [100 characters]
StockInvest.us, 1 month ago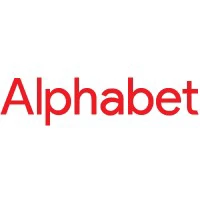 Technical Analysis

At close on October 11, 2023, Alphabet Inc. (NASDAQ: GOOGL) saw a minor gain of 1.80% to $140.55, with the day's trading range between $138.58 and $141.11. The stock reached a 52-week high during the session, indicating strong bullish momentum.

The 14-day Relative Strength Index (RSI) is at 72, showing territory near overbought levels, raising concerns of a minor pullback. The moving averages depict a positive trend, with the 50-Day Moving Average at $132.79 indicating a short-term bullish sentiment and the 200-Day Moving Average at $113.56, suggesting a long-term bullish momentum.

A notable deviation in the MACD line (-1.44) from the signal line might insinuate an imminent bearish crossover but given the current bullish momentum, market participants may want to keep an eye on future movement. The Average True Range (ATR), a measure of volatility, is pegged at 2.09, indicating price swings are to be expected.

Fundamental Analysis

Alphabet Inc. exhibits a large market capitalization of $1.78 trillion, reflecting its status as a major player in the tech industry. The firm posted an EPS of $4.82, affording it a Price-to-Earnings (PE) ratio of 29.16. This valuation is seen to be somewhat high and could caution investors of overpricing.
On the brighter side, recent news updates reveal Alphabet Inc.'s competence in cost reduction, as observed in their AI-focused DeepMind division that managed to slash employee costs by 40% last year. Similarly, Google's newest products, Pixel 8 and Pixel 8 Pro, are set to launch which might generate increased revenue.

Additional developments indicate YouTube surpassing Netflix as a preferred video source for teens, highlighting Alphabet's potential to gain profits from this patronage. Furthermore, Alphabet's shares are nearing 52-week highs alongside Meta's. With no significant resistance level in sight, Alphabet Inc. can continue its climb given strong buying sentiment.

Analyst Recommendations and Predictions

Based on a survey of 35 Wall Street analysts, the consensus is bullish, with 32 recommending to "Buy," two suggesting to "Hold," and only one advocating "Sell." The high target among the group stands at $190, while the low target is rather pessimistic at $59. The consensus target appears to match the present trading price at about $139.85.

Final Evaluation: HOLD

Alphabet Inc. has shown strong bullish trends and encouraging developments but considering the overbought RSI and high PE, new investors might need to exercise caution. For current investors though, holding the stock makes sense due to the high consensus "Buy" recommendation from the surveyed analysts, potential revenue generation from its new product launches, and its robust presence in the tech industry.

Again, it is recommended investors track daily market trends, given that the high ATR indicates significant price volatility.
Check full Google forecast and analysis here.