Apple Inc. (AAPL) Shows Bullish Momentum, Strong Fundamentals Point Towards Potential Growth
StockInvest.us, 1 month ago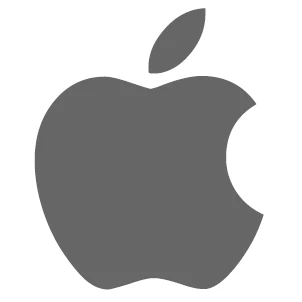 Fundamental Analysis

Apple Inc. (AAPL) closed at $178.85 on October 13, 2023, with a daily decline of 1.03% but remained well above both its 50 and 200-day moving averages, indicating a bullish medium and long-term sentiment. The noteworthy EPS of $5.96, combined with a PE ratio of 30.01, point towards a positive earnings trend, underscoring the company's financial health. The market capitalization stands at a compelling $2.80 trillion, affirming its position as one of the world's largest companies by market cap.

The consensus recommendation based on 33 analyst ratings is a 'Buy' with 22 buys, 10 holds, and 1 sell. The robust buy rating indicates positive sentiment amongst professionals, reinforcing the potential for more upside with AAPL.

Taking into account the discounted cash flow (DCF) at $180.30 and the consensus target price of $190.63, there appears to be a positive valuation discrepancy indicating potential price appreciation in the future.

Increasing market expansion into new sectors and industries, as noted in recent news articles, amplifies Apple's stature in the market, leading to further potential for its stock appreciation. Rumors of Apple seeking broadcast rights to Formula 1 Racing underscores their commitment to expanding their service offerings and thereby increasing revenue drivers.

Technical Analysis

Apple's Relative Strength Index (RSI14) is at 56, indicating neither an oversold nor an overbought condition. This suggests equilibrium in buying and selling pressures in recent times. While the MACD (3-month) is slightly negative at -2.43, it needs to be monitored closely for a turnaround.

The Average True Range (ATR), a significant volatility indicator, stands at 1.87. This indicates potential trade opportunities for short-term traders.
Furthermore, the Average Volume of 58.25 million indicates a healthy level of liquidity and interest in the stock. Moreover, the recent trading volume of 48.58 million, although lower than the average volume, still suggests a strong market interest in AAPL.

A review of historical price action shows support and resistance levels at $177.97 and $179.80 respectively. Trading closer to its resistance level could trigger an upward momentum if it breaches the resistance level.

Short Term Forecast

Based on the above analysis, expectations for the next trading day, October 16, 2023, would assume the continuation of oscillation around the current price levels with possible movements towards the resistance level at $179.80.

One-Week Outlook

On a weekly time frame, taking into account the upcoming earnings announcement on October 25, 2023, investors could anticipate a positive earnings release, which could propel the stock closer to its forecasted consensus target price of $190.63.

Final Recommendation

Considering the strong fundamentals, positive earnings outlook, and potential market expansion, AAPL is classified as a 'Buy'. This recommendation is substantiated by recent technical indicators that predict potential short-term gains. Nevertheless, investors are advised to keep a close eye on market trends and news for any significant changes that may affect this assessment.
Check full Apple forecast and analysis here.