Apple Inc. Stock Analysis: Bullish Outlook Despite Overbought Conditions and Regulatory Factors
StockInvest.us, 2 weeks ago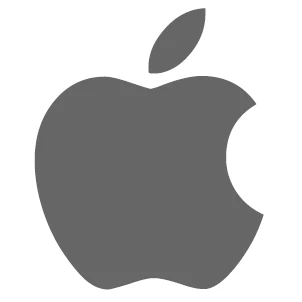 Technical Analysis

Apple Inc. (AAPL) closed at $189.69 on November 17, 2023, exhibiting negligible change from the previous trading session. The stock traded between a low of $188.58 and a high of $190.38, suggesting low volatility. The Relative Strength Index (RSI) stands at 88, which is well above the overbought threshold of 70. This could signal that the stock is due for a pullback as prices might be stretched. As for the Moving Average Convergence Divergence (MACD), it shows a value of 1.495, which signifies a strong upward momentum in the short term.

Considering the Average True Range (ATR), which is at approximately 1.59, the volatility remains low, and the stop-loss has been calculated at around $183.54, providing a clear risk management level for traders. The stock has support at $177.56 and faces immediate resistance at $189.70, almost matching the recent closing price.

Apple's price activity has been superior compared to the 50-day moving average of $176.68 and the 200-day moving average of $173.39, suggesting an ongoing bullish trend. The trading volume of approximately 47 million shares is below the average of 58 million, indicating less trading interest at the current levels.

Fundamental Analysis

Apple's market capitalization is an impressive $2.95 trillion, reflecting the company's substantial size and influence on the market. With Earnings Per Share (EPS) of $6.13 and a Price to Earnings (PE) ratio of 30.94, Apple trades at a premium compared to the industry average, indicating investors' willingness to pay a higher price for anticipated growth and stability.

The consensus analyst rating tilts heavily towards "Buy," with 23 buys, 9 holds, and 1 sell. The high target price is set at $240, while the low target is at $110, with a median target of $195. These targets suggest that analysts see room for growth despite the already high stock price. Recent news indicates that Apple has joined other companies in suspending ads on a certain platform amidst controversy. Such actions could impact the company's advertising strategies and brand image. Furthermore, a potential antitrust ruling against Alphabet could also have implications for Apple.
The company's upcoming earnings announcement on January 31, 2024, is a critical date for investors. The Discounted Cash Flow (DCF) value estimated at around $131.65, is lower than the current trading price, suggesting that based on future cash flow projections, the stock may be overvalued.

Predictions for Future Performance

Considering the technical overbought condition and the anticipation of upcoming industry regulation, there may be some price retracement in the short term. However, given the strong fundamentals and market sentiment, longer-term prospects remain bullish. Investors should watch the RSI and volume levels carefully for any signs of trend reversal or consolidation.

For the upcoming trading day, a brief cooldown or a sideways trade could occur as the stock digest its recent gains. Over the next week, barring any significant negative catalysts, the stock is anticipated to maintain its upward trajectory, potentially testing or exceeding resistance levels.

Overall Evaluation

Given Apple's robust fundamentals, consistent performance, and market position, alongside favorable analyst sentiment, the classification is a "Buy" for investors with a longer-term horizon. The technicals suggest caution due to the overbought RSI, which may necessitate preparedness for short-term volatility or consolidation. Nevertheless, for traders or short-term investors, monitoring for a potential pullback before initiating new positions could be prudent.

Investors will likely watch how the recent ad suspensions and regulatory news will play out, but considering the strength and resilience of Apple's business model, these may offer more opportunity than threat in the long run. Therefore, despite a cautious outlook for immediate entry points, Apple Inc. garners a "Buy" rating for those with patience and a focus on extended growth potential.
Check full Apple forecast and analysis here.