Apple Inc. Stock Analysis: Stable Position with Potential for Growth
StockInvest.us, 1 month ago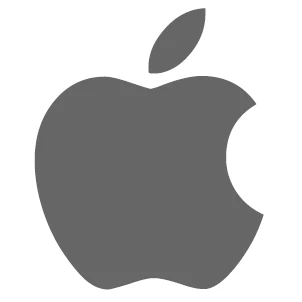 Fundamental Analysis

Apple Inc. (AAPL), the technology giant listed on the NASDAQ exchange, has a substantial market capitalization of $2.83 trillion as of October 12, 2023. The company's share price has seen ups and downs over the past year, with a year low of $124.17 and reaching a high of $198.23. As of the latest close, the stock stands at $180.71, indicating a somewhat stable position compared to the yearly performance.

Several positive indicators relate to Apple's operational performance. The company has a solid EPS (Earnings per Share) value of $5.96 and operates on a P/E (Price-to-Earnings) ratio of 30.32, which is on par with other high-growth tech stocks. Furthermore, it has a robust network of 15.63 billion outstanding shares.

The news surrounding Apple Inc. includes critical operational updates. These include the company's plans to manufacture its chips, indicating potential cost savings and better quality control. However, a negative flag comes from the fall in Apple's shares due to repeated revenue declines noted after a consumer spending pullback.

Therefore, based on fundamental analysis considering factors like earnings, market position, news reports, and upcoming activities, Apple appears to balance between positives and negatives.

Technical Analysis

The technical indicators for Apple Inc. shed more light on the stock's short-term movements. The stock's current RSI14 (Relative Strength Index) stands at 64, signaling potential overbought scenarios but remaining below the extreme threshold of 70.
Apple's short-term momentum is also reflected in its solid 50-Day Moving Average ($178.37), which is slightly below its current price. The 200-Day Moving Average, a longer-term trend metric, also sits lower at $167.80, implying an overall bullish trend.

The Moving Average Convergence Divergence (MACD) over a 3-month period stands at -2.89, suggesting a bearish sentiment in recent times. However, the stock has found steady support at $179.8, slightly below the current price, indicating that the stock may not see a significant downside in the immediate short term. The resistance level is at $181.99.

Broker Recommendations and Price Targets

According to broker sentiment, the general consensus for Apple stock is a "Buy", with 22 recommending "Buy", 10 opting for "Hold", and just 1 suggesting "Sell". This leans towards a positive outlook among market analysts. In terms of price targets, the median value stands at $195, higher than the last close, with a high target of $240 offering significant upside potential. The Discounted Cash Flow (DCF) also proposes a price of $182.16, close to the current price of $180.71.

Stock Prediction and Final Evaluation

For the next trading day, October 13, 2023, considering the strong support level and favorable broker sentiment, the stock could see movements around its current price of $180.71 with mild fluctuations allowed by the ATR of 1.83. For the coming week, the anticipated announcement of earnings on October 25, 2023, could generate increased investor interest and potentially drive the stock closer to its DCF and median target prices.

To conclude, Apple Inc.'s stock can be categorized as a "Hold" considering all the factors. Despite the recent negative news, the company continues to show strong market performance and could provide meaningful returns in the long term. However, given the somewhat overbought situation and the upcoming earnings announcement, it would be wise to wait for any significant price dips for an attractive entry point.
Check full Apple forecast and analysis here.