Apple Stock Faces Short-Term Pressure, Long-Term Potential
StockInvest.us, 2 months ago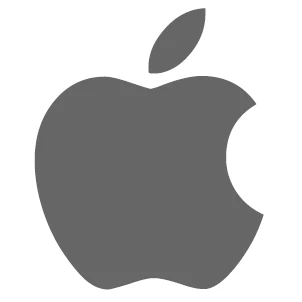 Company Overview

Apple Inc. (NASDAQ: AAPL) is one of the world's leading technology companies, renowned for its innovative products like the iPhone, iPad, and Mac computers. As of its September 7, 2023 close, the company's market capitalization stood at $2.80 trillion, with 15.63 billion shares outstanding.

Price Performance and Technical Indicators

As of September 7, 2023, Apple's stock closed at $177.56, reflecting a 2.92% decrease or $5.35 from the previous trading session. The stock's 52-week performance has ranged between $124.17 at its lowest and $198.23 at its peak, indicating a substantial price variability over the past year.

On a technical level, the stock's 50-day moving average is $186.51, while the 200-day average is $163.91. In terms of the Moving Average Convergence Divergence (MACD), a metric often used to gauge trend direction, the 3-month value is -2.85, suggesting a potential bearish or downward trend.

The Relative Strength Index (RSI) stands at 55, indicating neither overbought nor oversold conditions, suggesting a balanced market sentiment.

Meanwhile, Apple's Average True Range (ATR) – an indicator of market volatility – is 2.18, and the stock has support and resistance levels at $176.38 and $178.85, respectively.

Company's Financials and Valuations

Apple reported an EPS of $5.96 and has a Price to Earnings (PE) ratio of 30.04 (considered high relative to the market), pointing to potentially higher investor expectations for future growth.

Based on the discounted cash flow (DCF) analysis, the stock is valued at $180.51, only slightly above the closing price, suggesting the stock might be fairly priced.
Analyst Predictions and Recommendations

Analysts have a high target for AAPL at $240 and a low target of $110. The median target stands at $192.5, while the average consensus is at $186.76. Out of the total, 24 analysts recommend buying the stock, 8 suggest holding and 1 recommends selling. The consensus thus leans towards "Buy".

Recent News and Impact Analysis

Multiple recent news items could have a substantial impact on Apple's stock.

Positive news includes the US economy's resilience, a potential boon for consumer discretionary spending. The possibility of Apple acquiring Disney could significantly extend its reach, but this speculation needs further support to impact the stock.

On a negative note, the launch of Huawei's advanced Mate 60 Pro smartphone may increase competition. Furthermore, widespread tech stock sentiment could weigh on Apple's stock if the feared "Tech Bubble" were to burst.

The anticipated unveiling of the iPhone 15 may result in significant changes and offer both opportunities and challenges for Apple.

Conclusion: Prediction and Recommendation

Given the data, Apple's stock may have some downward pressure in the short-term, considering the MACD trend and analyst sentiments. For September 8, 2023, the stock's price might test the support level of $176.38.

However, the outlook for the upcoming week may improve based on possible iPhone 15 launch excitement and other positive economic news. If these factors outweigh negative sentiments and increased competition, they might push the stock closer to the consensus target of $186.76.

Based on the data at hand, Apple's stock constitutes a 'Hold' in the short-term, while in the medium to long-term, the stock can be categorized as a cautious 'Buy' if broader tech sentiment improves and the potential impacts of new product launches turn out positive. However, investors are recommended to watch closely for further developments surrounding the company and the industry.
Check full Apple forecast and analysis here.