Bullish Sentiments and Strong AI Investments Drive Alphabet Inc. (GOOGL) Stock
StockInvest.us, 1 month ago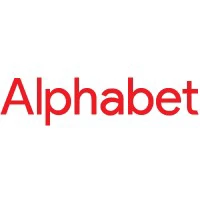 Stock Overview

The stock under analysis is Alphabet Inc. (NASDAQ: GOOGL) that, as of the last trading day on October 24, 2023, closed at $138.81 after a day's gain of 1.69%. Currently, GOOGL is trading close to its year's high at $141.22, with a year's low of $83.34. It's market capitalization was $1.75 trillion and recorded a daily trading volume of 34.49 million, higher than its average volume of 26.39 million.

Technical Analysis

The Relative Strength Index (RSI) of 59, near the overbought threshold, suggests that GOOGL currently has high buying activity. The Moving Average Convergence Divergence (MACD) of 1.92 for the past three months, signals a bullish sentiment. The stock is trading above its 50-day moving average $134.30 and its 200-day moving average $115.83, which further supports an uptrend scenario. Additionally, it's noteworthy that GOOGL has an ATR of 2.12. Currently, the immediate support and resistance lie at $129.78 and $138.97 respectively.

Fundamental Analysis

The Price/Earnings ratio (P/E) stands at 29.16, which may suggest the stock is somewhat overvalued when compared to the industry averages. The Earnings Per Share (EPS) of 4.76, indicates company's profitability.

Notably, on the day of the analysis, the company reported its Q3 earnings, exceeding most expectations, although a miss on cloud revenue caused the stock to slide in after-hours trading. The analysts' consensus target price is $140.11 with a high/low estimation of $190/$59. The consensus rating from analysts is 'Buy'.
Company Developments

Recent news has emphasized Alphabet's continued investments in Artificial Intelligence (AI) projects that are expected to boost personalized user experiences and improved advertiser conversion rates. However, while Google has seen 7x growth in AI projects on its platforms, it seems that Wall Street's attention is more focused on how Google's going to profit from AI.

Stock Prediction

Given the exceeding Q3 earnings expectations and analysts' consensus 'Buy' rating, the stock still carries bullish sentiments. Despite the overbought RSI, technical indicators suggest an uptrend which supports a prediction for an increase in stock price in the short-term. Also, the company's focus on AI may also drive future growth.

The calculated Discounted Cash Flow (DCF) price is $140.47, indicating that the stock might be undervalued. Furthermore, considering the bullish technical readings and strong AI developments, the stock price might reach the analyst target consensus price of $140.11 on the next trading day, October 25, 2023, and could continue this ascent over the upcoming week.

Final Evaluation

Taking into account the technical and fundamental analyses, Alphabet Inc. (GOOGL) can be recommended as a 'Buy'. This suggestion is supported by sustained growth in company operations, strong AI investments, technical trends indicating an uptrend and a 'Buy' consensus from analysts.
Check full Google forecast and analysis here.