Bullish Trading Session for Tesla (TSLA) as Shares Close Higher, Analysts Remain Optimistic
StockInvest.us, 2 weeks ago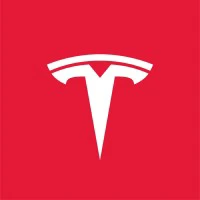 Technical Analysis

Tesla, Inc. (TSLA) experienced a bullish trading session on November 14, 2023, with its shares closing at $237.41, which is a significant 6.12% increase from the previous close. This surge placed the stock close to its resistance level at $240.50, but it remained modestly below the 50 Day Moving Average of $241.247, signaling a potential touchpoint for traders watching short-term trends.

The 200 Day Moving Average at $221.10194 is well below the current price, suggesting that the long-term trend is upwards. However, the Moving Average Convergence Divergence (MACD), at -18.576125, indicates bearish momentum in the shorter term, conflicting with the more positive longer-term trend signaled by the Moving Averages. The Average True Range (ATR) of 4.62 reflects substantial intraday volatility, providing traders with opportunities to capitalize on price movements.

An RSI14 value of 65 positions the stock just below the commonly accepted overbought threshold of 70, which could caution against immediate bullishness as the stock may enter a consolidation or corrective phase to relieve the built-up buying pressure.

Fundamental Analysis

Looking at the fundamentals, Tesla's market capitalization stands at $754.71 billion, representing its significant valuation in the EV and broader tech markets. With a Price-to-Earnings (PE) ratio of 76.58, the stock trades at a premium to the industry average, reflecting high growth expectations from investors.

An Earnings Per Share (EPS) of 3.1 shows profitability, although investors will be attentively eyeing the upcoming earnings announcement on January 23, 2024, for the latest performance metrics and future guidance.

The volume data shows significant trading activity, with a recent day's volume of 146.54 million exceeding the average volume of 119.59 million shares traded. This elevated volume level accompanying the price increase could be indicative of strong buying interest.

Analyst Consensus and Price Targets
Analysts' views are generally positive, with 23 buys, 7 holds, and 3 sells. The consensus leans towards "Buy," buoyed by high target estimates reaching as high as $526.67 and an overall target consensus of $288.08. This indicates a potential significant upside from the current level, suggesting that analysts remain optimistic about Tesla's prospects.

Recent News and Market Sentiments

In recent news, Tesla's introduction of price cuts to offset interest rate hikes appears to be a strategic move to maintain market share against traditional American auto companies. However, there is concern about cooling business and a worsening gross margin, following a period of declining Average Selling Prices (ASP) amidst aggressive pricing strategies.

An Oppenheimer analyst weighed in on ARK Invest CEO Cathie Wood's positive stance on Tesla's ability to navigate rising interest rates, endorsing the company's competitive tactics. However, Tesla faces stiff competition in China from BYD, which has outsold Tesla and implications about Tesla's selling prices, raising questions about sustainability and profit margins.

Stock Performance Predictions

For the next trading day on November 15, 2023, considering the robust market sentiment, recent performance, and slightly overbought condition, Tesla's stock might experience a period of consolidation near the resistance level. Investors will likely gauge the stock's ability to sustain its recent gains or take profits, leading to cautious trading.

Over the upcoming week, Tesla's performance could face tests from market reactions to the broader economic indicators as well as sector-specific news. Provided there are no negative external shocks, the stock might challenge its resistance or trade within a range defined by its recent highs and the 50 Day Moving Average.

Overall Evaluation

In light of the above analysis, Tesla, Inc. (TSLA) is categorized as a "Hold." The company's strong market position and growth prospects are reflected in its premium valuation and analyst buy ratings. However, significant headwinds include margin pressures, competition in key markets, and a potential cooling of investor enthusiasm amid broader market conditions. The technical indicators suggest cautious bullishness in the short term but note the possibility of an impending consolidation or corrective phase. Therefore, investors could consider holding their positions, monitoring upcoming news, financials, and market reactions closely.
Check full Tesla forecast and analysis here.