Exxon Mobil Stock Set for Uptrend, Considered a 'Buy' with Positive Market Consensus
StockInvest.us, 2 months ago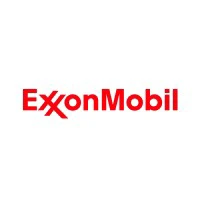 Company Overview:

Exxon Mobil Corporation (ticker: XOM) is an energy sector giant, trading on the NYSE. As of the close on September 27, 2023, the company had a market capitalization of $476.27 billion. The company's stock value has shown some significant fluctuations, with a year low of $87.13 and a year high of $120.7. The last close price of the stock was $120.2, an increase of 3.26% from the previous trading day.

Technical Analysis:

Exxon's price demonstrated strong upward momentum with its recent close of $120.2, which surpasses both its 50-day moving average ($110.55) and 200-day moving average ($109.51). The Moving Average Convergence Divergence (MACD) of 3.39 further supports this upward trend. The fact that Exxon's current price is higher than its 50-day and 200-day moving averages indicates that the stock is on an uptrend and not merely reacting to market volatility.

One technical concern is the Relative Strength Index (RSI14) of 64, nearing overbought territory, suggesting the possibility of a price correction in the future. However, no resistance level has been noted, while a healthy support level of $116.7 helps cushion downside risk.

Fundamental Analysis:

Exxon Mobil has displayed strong profitability with an EPS of $12.5. The P/E ratio stands at 9.56, indicating reasonable stock valuation. With outstanding shares numbering 3.99 billion, the company is well-established with solid market traction.
Furthermore, the Dividend Discount Model gives a DCF value of $126.52, intimating that the stock is currently undervalued and might present an opportunity for investors. The market consensus right now is a 'Buy', with 13 buying and 8 hold recommendations, and no sellers or strong sellers. According to analysts, the stock's growth potential is high, with a target high of $133, a median of $113, and a low of $60.

Recent News and Impact:

Recent news shows that ExxonMobil's proposals for oil transportation have been denied in California. The ban on trucking offshore oil might present logistic challenges and have a negative impact on operational efficiency. On the upside, with rising bond yields, many investors are reportedly still showing preference for dividend-paying equities like ExxonMobil, considering their higher growth potential. ExxonMobil's commitment to increasing its dividend annually for over forty years positions it as an attractive option for income investors.

Notably, Exxon's shares rallied nearly 3% on September 28, 2023, and were on track for a record close, hinting at considerable market confidence in the stock.

Projection and Evaluation:

Considering both technical and fundamental analysis, Exxon Mobil Corporation (ticker: XOM) offers a positive outlook for the next trading day on September 28, 2023, and for the upcoming week. Robust fundamental metrics together with ascending price trends indicate that this stock could continue its upward movement in the near term, although there could be some price correction due to an inflated RSI.

Final Evaluation:

Given the supportive technical and fundamental indicators, coupled with a positive market consensus, Exxon Mobil Corporation is considered a 'Buy' at its current price point. However, investors are advised to place a stop-loss at or near $115.73 to protect against a potential downside and monitor news impacting the energy sector. Despite recent logistical setbacks, the company's ongoing commitment to dividend payouts makes it a prudent choice for income-focused investors.
Check full Exxon forecast and analysis here.