Exxon Mobil (XOM) Stock Analysis: Hold Rating Amidst Dividend Strength and Mixed Analyst Sentiment
StockInvest.us, 1 month ago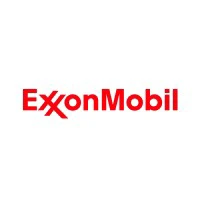 Exxon Mobil Corporation (XOM) Stock Analysis

Technical Analysis

Exxon Mobil Corporation's (XOM) recent closing price was $112.95 on October 18, 2023. The stock noted an increase of 1.40%, or $1.56, from its previous close and traded within a range of $111.7 (low) and $113.39 (high).

The stock traded below its 50-day moving average of $112.38, and above its 200-day moving average of $109.85. This indicates a positive mid-term and a long-term uptrend in its price movement. The relative strength index (RSI) stood at 38, showing neutral momentum.

XOM's MACD (3-month) stands at -2. In a bullish scenario, a move above the zero line would be a positive indicator.

XOM's average trading volume of 16.92 million reflects some investor interest. On October 18, 2023, its volume was 7.01 million, lower than the average, indicating a potentially lower level of investor interest.

With a support level at $109.87 and resistance at $116.7, some price volatility can be expected towards these levels.

Fundamental Analysis

Currently, Exxon Mobil Corporation's market capitalization stands at $449.79 billion. The company has 3.96 billion shares outstanding.

Exxon's trailing EPS of $12.5 and a PE ratio of 9.08 indicate a comparatively lower valuation. A lower PE ratio could suggest that the stock is undervalued, given its earnings potential.

The earnings announcement is scheduled for October 27, 2023, which could potentially influence the stock's price.
The discounted cash flow (DCF) analysis shows a fair value of $120.55, slightly above the current price, indicating the stock might be undervalued.

Analysis of target prices suggests a consensus target of $102.5 with a high estimate of $139 and a low estimate of $46. Given the stock's present price, this indicates mixed levels of optimism among market analysts.

The consensus among analysts suggests a "Buy" with 12 advising buy and 9 advising hold.

Recent News & Analyst Ratings

Recent headlines and news analyses indicate focus on Exxon Mobil being a "Dividend Aristocrat" with a history of consistent dividend payouts. The stock's resilience in geopolitical conflicts is also positively commented upon.

Emerging as a strong player amidst global oil supply fears, Exxon's increase in overall US production is noted as a potentially positive factor in its performance.

Price Prediction

For the trading day of October 19, 2023, the stock price is expected to hover around the range of its moving averages, within its low of $111.7 and its high of $113.39.

In the upcoming week and in view of upcoming earnings announcements, the stock price can be expected to move towards the DCF value of $120.55, if the earnings meet or exceed expectations.

Conclusion

Taking technical and fundamental factors into consideration, as well as recent news and market sentiment, Exxon Mobil Corporation stock is rated as a 'Hold'. The consistent performance, resilience in markets, positive dividend history and potential in oil production are positive aspects. However, the lower trading volume, mixed analyst target prices, and the proximity of earnings announcement suggest taking a cautious approach and observing the stock's performance post-earnings.
Check full Exxon forecast and analysis here.