FEMY Analysis: Bullish Momentum and Positive News Set to Drive Femasys Inc. Stock
StockInvest.us, 2 months ago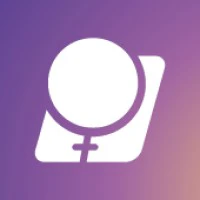 Analysis of Femasys Inc. (Ticker: FEMY) - Technical and Fundamental Review

Looking at the technical analysis, Femasys Inc. ended on $3.89 on October 02, 2023 with a significant upward surge of 30.54%. The trading volume was extraordinarily high at 88.36 million compared to the average volume of 10.15 million, signifying increased investor interest in the stock.

The 50-day and 200-day moving averages were considerably below the last trading day's closing price at $0.54 and $0.84, respectively. Consequently, the stock exhibited a strong bullish trend. However, the RSI14 value at 90 indicates the stock is currently overbought, which might lead to a potential correction in the short term.

Another technical factor, the ATR, recorded a value of 11.52, signifying the stock is highly volatile. Meanwhile, the MACD of 0.06 suggests a bullish momentum.

From the fundamental perspective, Femasys has an EPS of -0.99 gives it a PE ratio of -3.93, which is typically indicative of high risk or the company generating less profit. The discounted cash flow (DCF) value is $5.32.

The company's market capitalization is $61.88 million, and the number of shares outstanding is 15.91 million. Although the EPS is negative, the recent surge in the share price might be a sign of anticipation of a positive turn in future earnings. Additionally, there seems to be a significant level of support at $2.98 which is a good safety barrier for potential investors.

Future Predictions
Considering both technical and fundamental data, the upward momentum is expected to continue into the next trading day, while keeping an eye on the overbought indications. The stock price might experience minor corrections, but if it maintains the current momentum and the strong support level, it might cross the 52-week high of $4.75. For the upcoming week, predicting precise numerical values would be speculative; however, the positive momentum should guide the stock's path barring any significant negative news.

Earnings Announcement and News Impact

With the futures earnings announcement scheduled for 11/09/2023, this could potentially influence the stock's performance. The recent news about underlying prices showing a cooling trend might have a positive impact and might be one driving force behind the recent surge. These three micro-cap stocks, including Femasys, are set to leverage economic transitions and trends.

Final Evaluation and Rating

Based on the analysis, the consensus appears to be leaning towards a "Buy," with two analysts recommending this stance. Although the fundamentals show a mixed bag of outcomes and the high RSI indicates short-term overbought status, strong recent performance, a possible improvement in future earnings, and optimistic news sentiment make a compelling proposition for bullish investors.

However, potential investors should consider the high ATR, a significant marker of volatility. They should be cognizant of the fact that the stock might fluctuate considerably, and they should set realistic stop-loss points, currently available at $3.78.

As a result, the analyst categorizes Femasys Inc. as a "Buy" with caution, as the stock shows signs of improvement and growth especially in the short term. Instead, it's an analysis based on available data, and prospective investors should conduct thorough personal research before making investment decisions.
Check full Femasys Inc. forecast and analysis here.