NIO Inc. Sees Strong Growth in October Deliveries, But Faces Technical Challenges and Uncertainty
StockInvest.us, 1 month ago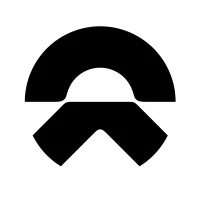 Fundamental Analysis

NIO Inc., a manufacturer in the electric vehicle (EV) industry, continues to garner interest in the market as reflected in recent publications. Lately, the company reported substantial growth with vehicle deliveries in October surging almost 60% from the same period last year. However, it's noted that competitors showed stronger growth.

Regarding its financial numbers, the company has a notably wide discrepancy between less and most optimistic target stock price estimates, ranging from $13 to $83. The consensus price target sits at $35.15, witnessing a positive gap of $27.70 from the last closing price of $7.45. Turning to stock market recommendations, NIO received a "Buy" consensus from the total of 20 ratings (16 "Buy", 4 "Hold"). No "Sell" recommendations have been received.

However, the company is currently not profitable with an EPS of -$1.77 and a PE ratio of -4.21. It is also trading under both its 50-day ($9.16) and 200-day ($9.71) moving averages, indicating bearish performance.

NIO's market cap stands at approximately $13.25 billion with more than 1.78 billion shares outstanding.

Technical Analysis

NIO closed the trading day on November 01, 2023 at $7.45, an increase of 2.05%. The stock exhibited relatively low volatility as the low and high prices were $7.19 and $7.45 respectively.

Currently, NIO's RSI14 stands at 32, hinting that the stock may be oversold. This could lead to a short-term surge if investors seize the low price opportunity, but it also tends to indicate that the stock might be currently trading under its true value.

It's important to note the stock's MACD for the last three months, which stands at -0.345256, suggesting a negative price momentum trend. Subsequently, the ATR of NIO is 5.66, showing the stock's high-volatility nature in its performance.
The company is currently trading close to its support level of $7.44 while its immediate resistance level is set at $8.55.

Outlook and Evaluation

Given NIO's improved October deliveries and its potential indicated by the consensus price, coupled with the strong "Buy" ratings from analysts, it bodes well for the firm's prospects.

However, the stock's weak technical indicators, including the negative MACD and RSI less than 50, as well its current unprofitability raises caution.

On balance, with the DCF analysis suggesting a fair value of $19.60 for the stock, it's clearly undervalued considering the closing price on November 01, 2023.

Bearing in mind the fundamental and technical analysis, and especially the potential that comes from improved results and positive future outlook, NIO Inc. could be seen as a "Hold" for the medium to long-term investors who are willing to endure potential short-term price fluctuations while waiting for the company to realize its potential.

Prediction

Because of the aforementioned factors, it's expected that NIO could close higher on the next trading day, November 02, 2023, potentially around its strong support level of $7.44-$7.50 depending on the market sentiment. For the following week, if the broader market supports, one can anticipate a run towards the resistance level of $8.55.

Any forthcoming news or announcements from or about the company, notably the upcoming earnings announcement scheduled for 11/08/2023, will also have a significant impact on the stock's direction.
Check full NIO forecast and analysis here.