NIO Inc. Shows Mixed Signals with High Volatility and Neutral RSI
StockInvest.us, 2 weeks ago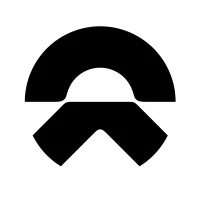 Technical Analysis

NIO Inc., trading under the ticker NIO, closed the previous trading day at $7.94, marking a 4.75% increase from the prior day. This advance can be observed within the context of broader market trends and particular movements within the electric vehicle industry. NIO's stock price fluctuated between $7.64 and $8.20 on high trading volume, indicating elevated investor interest compared to the average volume of 43.88 million shares.

The Relative Strength Index (RSI) stands at 55, suggesting that the stock is neither overbought nor oversold at the moment. An RSI figure closer to 70 might indicate that the stock is becoming overbought, while a value closer to 30 could imply oversold conditions. Given that NIO's RSI is in a neutral range, traders may interpret this as a sign that the stock could have further room to either side, depending on market sentiment.

The 50-day moving average sits at $8.54, while the 200-day moving average is recorded at $9.51, pointing to a short-term and long-term downtrend with the current price below both averages. A key momentum indicator, the Moving Average Convergence Divergence (MACD), is -0.34, which suggests that the stock is currently experiencing negative momentum in recent months.

The Average True Range (ATR) of around 5.51 indicates high volatility, with ample scope for price swings. Given the defined stop-loss at $7.63 and immediate support at $7.91, NIO shows a small cushion above its stop-loss level. Resistance is found at $8.55, and a break beyond this level could signal an opportunity for upside potential.

Fundamental Analysis

Nio Inc.'s market capitalization at $14.12 billion reflects significant investor valuation of this electric vehicle player in the market. Given the company's negative earnings per share (EPS) of -$1.74 and a negative Price-to-Earnings (PE) ratio of -4.56, NIO has yet to achieve profitability, which is a common state for many emerging companies in the high-investment, high-growth EV sector.
Despite unfavorable short-term signals for EV stocks in the industry, including Nio's, the company's appointment of a new independent director with expertise in cloud computing and engineering potentially positions it well for strategic advancement in tech-intensive EV markets.

The most recent earnings announcement was on November 8, 2023, which means it is not a primary driver for the next trading day. However, analyst consensus of 'Buy' with 16 'buy' ratings and 4 'hold' ratings suggests industry observers have a generally positive outlook on the stock, setting the target median price at $31.30 and the consensus target at $35.15.

Short-Term Outlook and Predictions

The next trading day for NIO on November 16, 2023, may open with consideration of the stock's high-volume positive momentum from the previous day. Given the stock's neutral RSI and currently negative MACD, short-term price movements could be swayed significantly by broader market sentiment, industry-specific news, and any new analyst recommendations or significant trades.

In the upcoming week, barring unforeseen news or market developments, the stock might attempt to test the resistance at $8.55, with a consolidation phase possible in the range between support at $7.91 and resistance. Market reactions to the overall economic environment, including any new data on consumer indices and developments in the EV industry, will also play critical roles.

Overall Stock Evaluation

Considering NIO's market position, analyst consensus, and the technical and fundamental data points, the stock's overall evaluation can be classified as a 'Hold.' While the long-term growth trajectory for the EV market is optimistic, and analyst sentiment leans toward 'Buy,' the company's lack of profitability and the broader industry and economic headwinds necessitate a more cautious approach in the short term.

Moreover, the near-term market conditions, characterized by high volatility and a stock price situated below both key moving averages, suggest that investors might benefit from adopting a wait-and-see strategy for any clear trend to emerge before committing to a new position or adjusting their current holdings in NIO stock.
Check full NIO forecast and analysis here.