NIO Inc. shows potential for recovery despite setbacks, with cautious stock price prediction and evaluation
StockInvest.us, 2 months ago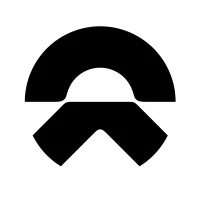 Fundamental Analysis

NIO Inc., operating on the NYSE, closed at $8.82 on September 20, 2023, posting an increase of 0.27 (3.16%). The company has a market cap of $15.69 billion and a considerable trade volume of 122.52 million shares, which is higher than its average volume of 61.16 million shares. NIO's heavy trading volume suggests some degree of institutional interest in the stock.

In terms of profitability, NIO still has a negative EPS value of -1.73 and a negative PE ratio of -5.1 - both signs of the company's ongoing struggle with profitability. The firm has 1.78 billion outstanding shares, highlighting its relative size within its industry.

Looking at NIO's financial health, the recent $1 billion convertible bond offering could enhance its liquidity. However, this news resulted in a steep drop in their shares, which may indicate a lack of investor confidence.

Interestingly, NIO's DCF value is around $20.97, which is significantly higher than the current trading price. It suggests that the company could be undervalued if its future cash flows materialize as projected.

As per analyst recommendations, the consensus for NIO is a "Buy," with 16 analysts recommending a "Buy" and 4 suggesting a "Hold," but none recommending a "Sell." The price targets vary widely, with a high target of $83 and a low of $13. The consensus target is $35.15, significantly higher than the current price, hinting that analysts may expect considerable future growth.

NIO has been widely speculated on due to its expansion into smartphone technology, which the CEO expects at least half of their customers to buy. This diversification might contribute positively to the company's revenue potential.

Technical Analysis
NIO's technical picture is somewhat mixed. While its current price is below both the 50-day and 200-day moving averages, the RSI (Relative Strength Index) value of 34 suggests that the stock is near oversold territory - this could potentially attract bargain hunters.

The moving average convergence divergence (MACD), a trend-following momentum indicator, shows a value of -0.68104 over the past 3-months, indicating a bearish trend for the stock.

The stock has established a support level at around $8.55 and a resistance level at $10.67. The trading range between these levels can provide insight into potential trading strategies.

Stock Price Prediction and Evaluation

Considering the fundamental and technical factors, the stock appears to show potential for recovery, despite recent setbacks. The ability of the company to improve its profitability, the potential gain from its recent diversification into smartphones, along with the analysts' consensus and DCF valuations, could support future price growth.

However, shareholders should be cautious due to the stock showing signs of volatility, the company's significant negative EPS, and the bearish indications in the technical analysis.

Based on these factors, a informed prediction for the price on the next trading day (September 21, 2023) might be slightly higher, perhaps closer to the support level of $8.55, but this could change drastically in the upcoming week largely based on investor sentiment.

Given the mixed signals, a Hold categorization might be most fitting for NIO – encouraging current investors to wait and see how the company's new strategies will affect its financials, while at the same time warning potential new investors about possible risks emanating from the still strong bearish trends.
Check full NIO forecast and analysis here.