NIO Stock Analysis: Volatile Technicals and Potential Upside
StockInvest.us, 1 month ago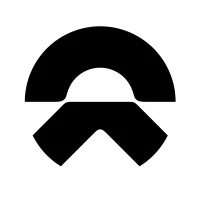 Stock Overview

NIO Inc., ticker NIO, last closed on October 13, 2023 at $8.47, reflecting a change of +0.03 (+0.36%). The stock's year-to-date range saw a low of $7 and a high of $16.18, while the daily range was between $8.27 and $8.55. The firm has a market cap of approximately $15.06 billion, with 28.13 million shares changing hands in the last trading session, which is below the average volume of 57.37 million shares.

Technical Analysis

NIO's Relative Strength Index (RSI14) is at 52, signifying a neutral position, neither overbought nor oversold. The stock is trading below both the 50-day moving average ($10.47) and the 200-day moving average ($9.89), suggesting a bearish trend. It is also important to note that the MACD for the past three months is -0.70, indicating a potential sell signal. The Average True Range (ATR) stands at 5.86, indicating high volatility.

The immediate resistance level for the stock is $8.55, while the support stands at $8.45, indicating a narrow trading range.

Fundamental Analysis

NIO has an EPS of - $1.69, which could be a concern for potential investors as it signifies a lack of profitability. Its Price-to-Earnings (PE) ratio stands at -5.01, reflecting that market participants are currently unwilling to pay a premium for its earnings. Further, NIO has a considerable number of outstanding shares, approximately 1.78 billion.
The discounted cash flow (DCF) at $20.62 suggests the inherent value of the stock is higher than its current market price, implying potential upside. However, one must exercise caution as DCF is based on future cash flow estimations which might not be accurate.

As per consensus estimates, the stock has a high, low, and median target price of $83, $13, and $31.30 respectively. The target consensus stands at $35.15. Also, analysts mostly agree that NIO is a 'Buy', with 16 recommendations for 'Buy', 4 for 'Hold', and none for 'Sell' or 'Strong sell'.

News Impact

Recent news articles highlight the increasing global interest in electric vehicles (EVs), the sector in which NIO operates, and the growing competition within the EV market. Although it's too early to declare a leader in this space, the rising demand and revenue growth for EV companies in general support a favorable outlook for NIO. One news addressed NIO's attempt to boost its competitiveness by creating a tech ecosystem, implying a strategic focus on differentiation in the evolving EV industry.

Price Prediction

Assuming the continued growth of the EV market and considering NIO's strategies, there could be a positive impact on the stock price. For the next trading day, October 16, 2023, if the stock continues to hold its support level at $8.45, a slight rebound could be seen towards the resistance level at $8.55. Over the upcoming week, if the broader market and sector-specific news remain favorable, the stock has a chance of gaining momentum towards its 200-day MA of $9.89.

Final Evaluation

Given the potential growth of the EV sector, NIO's strategy to create a tech ecosystem, and the DCF valuation suggesting possible undervaluation of the stock, a 'Buy' recommendation can be cautiously considered. However, investors should be cautious given the volatile nature of the EV sector, negative earnings per share and bearish technical indicators. Furthermore, the broad gap between low and high target prices also suggests a divided opinion among analysts. Therefore, investors must keep in mind their risk-reward preferences before making a decision.
Check full NIO forecast and analysis here.