NIO Stock Faces Bearish Trend Amid EU Investigation
StockInvest.us, 2 months ago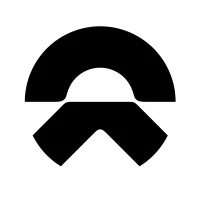 Introduction

The subject of this analysis is NIO Inc. (Ticker: NIO), an electric vehicle manufacturer listed on the NYSE (New York Stock Exchange).

Stock Performance

The last recorded closing price of NIO on September 13, 2023, was $10.07, marking a decrease of $0.50 (-4.73%). On that day, the stock ranged from a low of $10.06 to a high of $10.47. Over the past year, the share price has varied between a low of $7 and a high of $22.74.

The average trading volume is significantly higher than the most recent day's volume, indicating a decrease in investor interest. The market capitalization of the company sits at around $18.62 billion.

Technical Analysis

From a technical standpoint, the stock showcases some bearish indicators. The 50-day moving average at $11.65 is above the current price and the 200-day moving average at $10.21 is perilously close to the current price. The stock also has a MACD (3-month) at -1.22, suggesting a bearish trend. The RSI14 at 40 is below the neutral 50-mark, indicating slightly oversold conditions.

The stock has a support level near its current price at $10.03, which would likely serve as a floor for the stock price, and a resistance level at $10.67, which the price needs to surpass for a clear bullish signal.

Fundamental Analysis
The reported EPS (Earnings Per Share) for NIO stands at -1.66, and the PE (Price to Earnings) ratio is -6.07. Such negative values indicate the company is not profitable as of the last reporting period.

According to the discounted cash flow (DCF) analysis, the intrinsic value of the stock is $22.22, which is considerably higher than the current price.

A range of predictions for the stock price, presumably from various analysts, place the high target at $83, the low target at $13, and the median at $31.3. The analyst consensus suggests a "Buy" rating.

Corporate News Impact

Recent news indicates that the European Union (EU) has launched an investigation into subsidies provided to Chinese electric vehicle producers, including NIO. This negative news seemed to impact NIO's and its peers' stocks on September 13, 2023. The EU's decision may create future headwinds for NIO, due to potential trade restrictions or penalties, which is worrisome for the company's future performance.

Outlook and Recommendation

At this point, short-term technical analysis indicates a bearish view, likely influenced by the recent EU investigation news. However, the DCF analysis and the analyst consensus lean towards a bullish future.

For the next trading day on September 14, 2023, the stock might continue its bearish trend given the market reaction to the EU news and the potential resistance level at $10.67.

Looking at the upcoming week, if the stock breaks the support level of $10.03, a further bearish pattern may develop. However, if it manages to surpass the resistance level at $10.67, a recovery can be expected.

Given the recent negative news and the short-term bearish outlook, NIO can be categorized as a "Hold". The long-term outlook remains unclear due to pending outcomes of the EU investigation, but the fundamental analysis is optimistic by placing the stock's intrinsic value above its current price. Therefore, long-term investors might still find value in this stock depending on their risk tolerance. Investors should monitor the EU situation closely as it unfolds.
Check full NIO forecast and analysis here.