NVDA's Technical Analysis Indicates Potential Price Correction
StockInvest.us, 2 weeks ago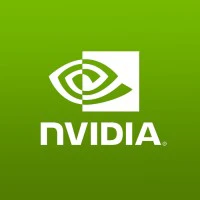 Technical Analysis of NVIDIA Corporation (NVDA)

NVIDIA Corporation experienced a decline in the last trading session, closing at $488.88, which marks a modest drop of 1.55% from the previous day's close. Despite this, the stock has been on an impressive upward trajectory throughout 2023, as indicated by its substantial year-to-date increase of 234%. The technical indicators are giving mixed signals: a notably high RSI (Relative Strength Index) of 89 suggests that the stock may be currently overbought, which often precedes a potential pullback in price.

The Moving Average Convergence Divergence (MACD) displays a negative figure of -2.71, signaling bearish momentum in the short-term that contrasts with the stock's larger bullish trend. NVDA's trading volume was slightly below its average volume, and the Average True Range (ATR) of 3.06 shows a moderate level of recent daily volatility. The observed trading range was between $482 and $499.60, near the all-time high of $502.66 which might offer resistance, while support is in proximity at $471.63.

NVDA is currently trading above both its 50-day moving average of $442.42 and its 200-day moving average of $365.97, indicating a maintained upward trend over the medium to long term. However, considering the high RSI, there is a risk that the next trading day could see a price correction as some investors potentially secure profits.

Fundamental Analysis of NVIDIA Corporation (NVDA)

From a fundamental perspective, NVIDIA holds a substantial market capitalization of $1.21 trillion, signifying its major presence in the tech sector and among semiconductor stocks. A high Price-to-Earnings (PE) ratio of 118.09 indicates a market expectation of future growth, although it suggests the stock is relatively expensive compared to earnings. With Earnings Per Share (EPS) at $4.14, investors will be closely watching the upcoming earnings announcement on November 21, 2023, to evaluate whether the company can sustain its growth trajectory and justify the current valuation.
Recent news indicates institutional investors have taken profits, which may impact the stock's short-term performance as the market absorbs these sales. However, the majority of analysts maintain a 'Buy' consensus on NVDA, with 34 out of 39 recommending a purchase of the stock. This sentiment may bolster investor confidence despite high-profile sales by hedge funds and billionaires.

Upcoming competition from Microsoft's announcement of a new AI chip could propose new challenges for NVIDIA's dominance in the AI and GPU markets. Investors may need to reassess the competitive landscape and NVIDIA's positioning in response to these developments.

Stock Performance Predictions

Taking into account the overbought technical conditions and the recent news of profit-taking by major investors, NVDA might experience volatility in the next trading day and the upcoming week. The quite high RSI and the earnings announcement on the horizon could lead to increased trading activity and possibly a short-term price correction as some investors may decide to lock in profits before the earnings release.

Overall Evaluation

Considering the above analysis, NVIDIA Corporation rates as a 'Hold' for the moment. The technical indicators suggest potential short-term overvaluation, and with significant profits already taken by investors in 2023, cautious traders might wait for a better entry point or at least until the earnings announcement provides more clarity on the company's financial health. However, the strong buy consensus among analysts and the robust performance throughout the year should not be disregarded, making NVDA a stock to watch closely over the coming days.
Check full NVIDIA forecast and analysis here.