NVDA's Technical and Fundamental Analysis Suggests Stable Trading and Potential Upward Momentum
StockInvest.us, 2 months ago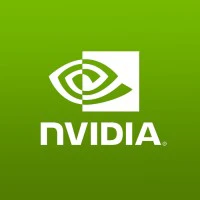 Technical Analysis

NVIDIA's (NVDA) last closing price was $439.00 on September 15, 2023, after a decrease of $16.81 or -3.69%. The daily low was $438.08, and the daily high was $455.99. The year-to-date range was between $108.13 and $502.66. Volume for the last trading day was 47.64 million, which is slightly below the average volume of 50.16 million.

The stock's 50-day moving average stands at $453.68, slightly over the current price, whereas the 200-day moving average is at $307.11. The relative strength index (RSI) over the past 14 days is at a neutral level of 40, indicating neither overbought nor oversold conditions.

The moving average convergence divergence (MACD) of 16.31 indicates the relative market momentum and currently suggests a bullish trend over a 3-month period.

NVDA's current support level is seen at $437.53, and the resistance level is at $454.69. A bounce or break from these levels would likely determine the short-term course of the stock.

The average true range (ATR), a measure of volatility, stands at 3.87.

Fundamental Analysis

NVDA has an earnings per share (EPS) of $1.93, which, at a closing price of $439, results in a price to earnings (P/E) ratio of 227.46. Such a high P/E ratio indicates a high level of investor expectations, likely because the sector is growth-focused.

The stock has a significant market capitalization of $1.08 trillion, and there are approximately 2.47 billion shares outstanding.
The company's earnings announcement is expected on November 15, 2023, which will likely result in increased volatility around that date.

As per discounted cash flow (DCF) analysis, the intrinsic value of the stock is around $440.35, which is roughly in line with the current trading price.

Analysts' median target for NVDA is $265.00, with a consensus rating of "Buy", driven by 36 "buy" recommendations, and tempered by 2 "hold" and 1 "sell" recommendations.

News Analysis

NVDA has been in the news recently. The company's advancements in artificial intelligence (AI) were highlighted, and NVDA made a pledge to the White House regarding AI safety, though analysts deemed this neutral for the stock. Arm, another tech company with significant ties to NVDA, had a successful IPO. Advanced Micro Devices, a competitor, also demonstrated strong growth due to its AI prospects, further underscoring the importance of AI in this sector.

Stock Prediction

Based on current technical and fundamental indicators, NVDA's stock price may exhibit some volatility but does not appear to have significant downward or upward momentum. Therefore, it is predicted that NVDA will likely hover around its current price of $439 on the upcoming trading day, September 18, 2023. A slight fluctuation ± the ATR of 3.87 is possible.

For the coming week, given the high market expectations and recent news on AI developments and Arm's IPO, the stock may experience positive momentum and potentially approach its resistance level of $454.69, with a margin of error in the range of the average true range.

Evaluation

Given that the stock is trading near its intrinsic value calculated from the discounted cash flow, along with the neutral RSI, high P/E ratio, and allure of AI, the stock could be considered a "Hold". However, positive news items, the upcoming earnings release, and "buy" consensus rating suggest that there may be an upward potential in the mid to long term. Thus, for investors willing to weather imminent volatility and banking on AI, NVDA could be viewed as a "Buy".
Check full NVIDIA forecast and analysis here.