NVIDIA Corporation's Stock Analysis: Technicals, Fundamentals, and Future Outlook
StockInvest.us, 2 months ago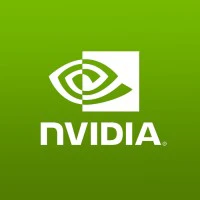 Technical and Fundamental Stock Analysis of NVIDIA Corporation

Stock Overview

The NVIDIA Corporation (NVDA), listed on the NASDAQ Exchange, closed at $434.99 on September 29, 2023, a rise of $4.10, indicating a 0.95% increase. With a market capitalization of $1.07 trillion, NVDA has significant influence on the market. The stock, which ranged from $433.07 to $441.44 during the last trading session, currently stands at some distance from its year-high of $502.66 and well above its year-low of $108.13.

Volume and Moving Average

The trading volume for the day was 38.49 million shares, which is below its average volume of 49.23 million shares. This lower trading volume could indicate less momentum behind the recent price change. The stock's 50-day moving average of $449.76 is distinctly higher than the 200-day moving average of $320.14, indicating an overall longer-term uptrend despite short-term fluctuations.

Relative Strength Index and MACD

The Relative Strength Index (RSI14) is at 40, indicating a neutral sentiment - it is neither in the overbought nor oversold territories. Meanwhile, a negative MACD (3-month) value of -15.72 might suggest bearish momentum in the short-term.

Support, Resistance, and ATR

NVDA has immediate support at $432.99 and faces resistance at $454.69. Based on its Average True Range (ATR) of 3.40, NVDA has shown intermediate price volatility, which traders could leverage for short-term trading strategies.
Fundamental Analysis

With an earnings per share (EPS) of $1.93 and a high Price to EPS Ratio (PE) of 225.38, NVDA stock is quite pricey, indicating that investors are willing to pay a premium for its potential earnings growth. The consensus among analysts is 'Buy', with 36 suggesting 'Buy', two suggesting 'Hold', and only one suggesting 'Sell'.

Discounted Cash Flow and Target Price

A discounted cash flow (DCF) analysis resulted in a calculated intrinsic value of $436.34, which is very close to the current stock price. This indicates NVDA is fairly valued. When considering potential upside, analysts set the target low at $133 and the target high at $800 with a consensus target of $345.89. The large spread in target prices may indicate differing opinions about NVDA's future performance.

Recent News Analysis

OpenAI's recent valuation surge has resulted in a boost for NVDA, with the company's shares increasing nearly 200% this year. This is due to increased demand for AI-focused computing power. However, despite positive growth attributes, NVDA's recent third quarter performance has been less than impressive. News regarding an investigation by French authorities into potential anti-competitive practices at NVDA may have some bearing on the stock's performance and needs to be monitored.

Conclusion

The NVIDIA Corporation's performance indicates a balance of risk and opportunity. While recent positive news related to growth in AI computing augurs well, the uncertainty surrounding the French investigation and recent underwhelming quarterly performance may pose risks. Given the relatively fair DCF valuation and 'Buy' sentiment among analysts, the stock prediction for the next trading day and upcoming week is cautiously optimistic, given that the momentum holds.

In conclusion, the stock is categorised as a 'Hold', given its current technical analysis, news sentiment, and fairly valued status. Investors are advised to closely monitor the unfolding situation and any future announcements from the company.
Check full NVIDIA forecast and analysis here.