NVIDIA (NVDA) Shows Moderate Gains and Positive Outlook for Near-Term Performance
StockInvest.us, 3 weeks ago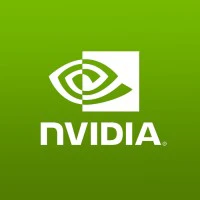 Technical Analysis

NVIDIA Corporation (NVDA) exhibited moderate gains in its recent trading session, closing at $486.20, which represents a 0.59% increase from the previous close. The shares moved within a range of $480.99 to $491.16, suggesting modest volatility, with an Average True Range (ATR) of $3.07 indicating a standard level of intra-day price movement. The closing price is slightly below the resistance level of $487.84 but remains well above the 50-day ($442.19) and 200-day ($364.45) moving averages, indicating a positive trend.

The RSI (Relative Strength Index) stands at 70, which is on the cusp of the overbought territory and could indicate the stock is becoming overextended. The MACD (Moving Average Convergence Divergence) measures at -9.07, suggesting the stock may have recently been losing momentum or experiencing a pullback. However, the current RSI and price position about the moving averages could also point to continued investor enthusiasm.

With upcoming earnings announced for 11/21/2023, it is expected that investor sentiment may remain positive if the speculation about the company's performance is optimistic. The next trading day might see NVDA shares approach or potentially surpass the resistance level of $487.84, provided market conditions remain favorable.

Fundamental Analysis

NVIDIA's fundamental indicators reflect a company with a robust market presence and an investor consensus that steers towards a "Buy" rating. The Price-to-Earnings (PE) ratio stands at 118.74, which, while high compared to historical averages for the market, suggests that investors are willing to pay a premium for potential growth, especially in the technology and semiconductor industries which NVDA dominates.
With a market capitalization of approximately $1.21 trillion and shares outstanding totaling about 2.47 billion, NVDA is a large-cap stock that garners considerable attention from both institutional and retail investors. The earnings per share (EPS) of $4.14 indicates profitability, which when combined with recent positive news such as leadership in artificial intelligence and a rebound in semiconductor sales, strengthens the company's outlook.

Recent news citing NVDA as a long-term winner due to its dominance in the AI revolution and the semiconductor industry's steady growth underscores investor confidence. Furthermore, the inclusion of NVDA in lists of top-ranked liquid stocks suggests the market perceives it as a solid investment option.

Near-Term Stock Performance Prediction

Considering the technical indicators and the overall bullish consensus among analysts, NVDA's performance for the next trading day and the upcoming week is expected to be generally positive. The anticipation surrounding the earnings announcement may also stimulate trading activity and potentially lead to an uptick in the stock price, assuming positive market conditions prevail.

Overall Evaluation

In light of the technical and fundamental analysis, NVIDIA Corporation (NVDA) can be categorized as a "Buy." Strong fundamental growth prospects, analyst consensus, and recent positive news suggest that the company is well-positioned for long-term growth, despite being in overbought territory which may typically call for caution.

Overall, the stock's robust market cap, consistent performance, industry leadership, and investor enthusiasm contribute to a favorable evaluation. However, investors should monitor closely the earnings release and other market factors that could affect the stock's trajectory in the short term.
Check full NVIDIA forecast and analysis here.