NVIDIA Stock Analysis: Volatile Short-Term Outlook, Hold Position for NVDA
StockInvest.us, 1 month ago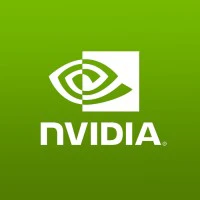 Technical Analysis

NVIDIA Corporation (NVDA) closed at $450.05 on November 03, 2023, with a 3.45% change. The price ranged from a low of $437.27 to a high of $453.08. Yearly, the stock has seen a low of $136.97 and a high of $502.66. The average volume stands at roughly 50.15 million, whereas the volume for the day was reported to be about 41.27 million.

In terms of moving averages, the 50-day Moving Average stands at $443.94, and the 200-day Moving Average is $354.72. This indicates that the stock is trading above both its short and long-term averages, suggesting a bullish trend. However, the Relative Strength Index (RSI14) of 47 is relatively moderate, indicating that the stock is neither overbought nor oversold.

The Moving Average Convergence Divergence (MACD), which calculates the difference between a shorter-term and a longer-term EMA, is reported as -6.94 during the last three months. A negative MACD indicates that the shorter-term average is below the longer-term average, which suggests downward momentum and may hint at a potential bearish phase.

Average True Range (ATR), which illustrates market volatility by decomposing the entire range of an asset price for that period, is calculated as 3.67.

Fundamental Analysis

NVIDIA Corp. has a market cap of $1.11 trillion, placing it among the giants within its sector. The company operates with a considerable earnings per share (EPS) of $4.13. Its price-to-earnings (PE) ratio is 108.97, which is relatively high and might indicate that investors are expecting high future growth or that the stock is overpriced.
Discounted Cash Flow (DCF) analysis, used as an investment appraisal tool, indicates a value of $451.40,.close to the current stock price, suggesting that the stock is reasonably priced. With approximately 2.47 billion shares outstanding, the stock's deep liquidity is notable.

The consensus among analysts is a "BUY" with 34 buy recommendations, four hold recommendations, and one sell recommendation. The range in target price among analysts is broad, with a high of $800 and a low of $133, median target price is set at $290, and consensus target at $359.03.

Recent News and Outlook

Recent news indicates that NVIDIA's data center sales jumped 171% in the most recent quarter, reflecting strong economic fundamentals. However, with Q4 2023 and future estimates starting to come down, the outlook isn't unequivocally optimistic. Noteworthy, the company is poised to announce its earnings on November 21, 2023. Hence, investors may want to keep a close eye on this date. Industry trends also show an increasing demand for high capacity memory chips, which could favor NVDA given its alignment with AI accelerators.

Predictions and Recommendation

Considering both the technical and fundamental analysis with the latest news, NVDA's performance may exhibit volatility in the short term. The prediction for the next trading day on November 06, 2023, suggests a price fluctuation around $451.40, per the DCF analysis.

The upcoming week may follow a similar range, provided no significant market updates or company news emerge to sway this pattern. However, due to the impending earnings announcement, investors may witness more momentum leading up to November 21.

In conclusion, given the current technical data, fundamentals, and industry trends, the recommended position for NVDA would be a 'Hold.' Although the long-term perspectives look optimistic, given the current uncertainty in estimates for the upcoming quarters and a potentially bearish signal from the MACD, a cautious approach would be prudent. Investors may look for more bullish technical indicators or positive company- and industry-specific news before considering a 'Buy' position.
Check full NVIDIA forecast and analysis here.