Stock Analysis: TSLA's Mixed Signals Point to 'Hold' for Investors
StockInvest.us, 2 months ago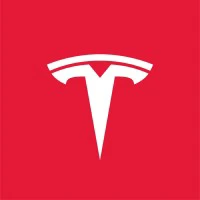 Stock Overview

An examination of the provided data reveals that Tesla, Inc., identified under the NASDAQ ticker TSLA, closed at a price of $250.22 per share on September 29, 2023. The stock witnessed a change showing an increase of $3.84 or 1.56% on this day, with the highest price reaching $254.77 and the lowest being $246.35. Meanwhile, Tesla's market capitalization stood at about $794.20 billion.

Trading Volume and Moving Averages

TESLA recorded a trading volume of around 127.96 million on September 29, slightly above its average volume of 116.13 million. In terms of moving averages, TSLA lies below its 50-day moving average of $251.48, indicating a possible declining trend in the short term. However, when considering its 200-day moving average of $205.40, the stock is in an ascending trend in the long-term perspective.

Analysts' Projections and Stock Indicators

The average target set by analysts for TSLA comes in at $294.54, with the highest prediction pegging the price at about $526.67 and the lowest at roughly $130. A majority of the analysts are favoring a 'Buy' rating with 22 analysts out of 32 recommending a 'Buy', 7 suggesting a 'Hold', and only 2 proposing a 'Sell'. The 14-day Relative Strength Index (RSI14) is at 32, suggesting that TSLA might be oversold and could be on the cusp of a trend reversal. The 3-month Moving Average Convergence Divergence (MACD) is at 9.45, indicating bullish momentum.

Earnings and Valuation
An analysis of Tesla's earnings reveals that the firm has an EPS (Earnings Per Share) of $3.47, amounting to a PE (Price-to-Earnings) ratio of 72.11, which puts the shares in a high valuation category. The company's upcoming earnings announcement is scheduled for October 17, 2023.

Relevant News

Several recent news articles mention Tesla, focusing primarily on its market standing and growth potential. While some sources see Tesla's stock as massively overvalued by standard metrics, others point out the inventory build-up. News of the company's potential for expanded market lead due to lower labor costs compared to its unionized competitors was also highlighted. There are, however, warnings of considerable difficulties in reaching Tesla's target of 20 million annual vehicle sales by 2030.

Final Evaluation and Predictions

Considering the trading volumes, moving averages, analyst recommendations, and market news, Tesla presents a mixed bag for investors. The high PE ratio and analyst warning about overvaluation stands as caution, while the analysts' consensus towards a 'Buy' and an oversold RSI may be seen as positive signals.

Based on the existing data and recent performance, Tesla's closing price could experience a slight upward movement on the next trading day, October 2, 2023. For the week ahead, the stock might continue on a sideways to slightly bullish trend, considering the upcoming earnings release and analysts' target predictions.

Therefore, considering all the provided data, Tesla's stock can be categorized as a 'Hold' for investors until the next earnings release. The potential overvaluation, as suggested by some analysts, combined with the company's ambitious growth targets present an uncertain mix for potential buyers. It would be advisable to monitor the stock's performance, TSLA's upcoming earnings announcement, as well as any announcement from the company that might impact its future growth.
Check full Tesla forecast and analysis here.