Super Micro Computer, Inc. Shows Mixed Signals but Potentially Undervalued Opportunities
StockInvest.us, 1 month ago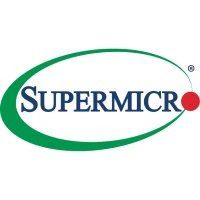 Company Overview

Super Micro Computer, Inc. (Ticker: SMCI) is a technology company listed on the NASDAQ exchange. As of the last close on November 02, 2023, the company's stock price stands at $245.90 USD, reflecting a -2.53% change from the previous trading day.

Stock Performance and Volatility

Over the past year, SMCI's share price has experienced a range between a low of $69.02 and a high of $357. The stock's higher volatility is evidenced by an Average True Range (ATR) of 7.30, indicating sizeable intraday price swings. However, it's important to note that on November 02, despite closing lower, SMCI traded within a narrower range, hitting a low of $227.37 and a high of $263.5.

Market Position and Capitalization

As a key player in the server market, SMCI has a market capitalization of $13.01 billion. With a reported volume of 7.42 million shares during its last trading session, this was significantly higher than its average volume of 3.34 million, indicating increased trading activity.

Technical Analysis

The Relative Strength Index (RSI14) for SMCI stands at 35, suggesting the stock is nearing oversold territory. This could be seen as an opportunity for potential buyers. SMCI's 50-day moving average (MA) is at $266.99, higher than the last closing price, and significantly above the 200-day MA at $195.03, demonstrating a bearish short-term trend but indicating an overall bullish long-term trend. The Moving Average Convergence Divergence (MACD), however, shows a 3-month negative figure of -2.83, signaling a possible bearish momentum in the coming period.
Fundamental Analysis

Super Micro Computer, Inc. has a solid earnings per share (EPS) of $11.43, coupled with a price/earnings (P/E) ratio of 21.51, implying reasonable valuation levels for the company. The company's shares outstanding stand at 52.91 million. As per the latest earnings announcement on November 1, 2023, the company provided an upbeat outlook despite supply constraints.

The discounted cash flow (DCF) calculation values SMCI shares at $253.77, which is above the last closed price, indicating a possible undervaluation. Moreover, analyst consensus for the stock is a "Buy" with a high price target consensus at $300, significantly above its current price.

Recent News Sentiment

Recent news reflects that the company is making significant revenues from AI-related server sales, although warns investors of potential associated risks. Nevertheless, reports highlight Super Micro Computer as an industry growth stock with server and storage strengths.

Conclusion and Recommendations

Considering both technical and fundamental perspectives, Super Micro Computer, Inc.'s stock indicates mixed signals. Technically, the stock shows a bearish short-term trend but a bullish long-term outlook. Fundamentally, it is reasonably valued, with strong growth prospects enhancing its attractiveness. The surging trade volume, nearing oversold RSI, and positive earnings outlook signpost potential opportunities.

Thus, for the next trading day on November 03, 2023, the stock may experience bearish pressure and possibly hover around its support level at $243.55. However, based on the long-term trend and upbeat growth prospects, its price could appreciate towards the week's resistance level at $254.43 and further over the course of the upcoming week, with a potential to reach the analyst median target of $300.

Consequently, given the solid fundamentals, strong earning outlook and potential growth opportunities, Super Micro Computer, Inc. is recommended as a "Buy" to investors who can absorb short-term volatility for a promising long-term appreciation. Nonetheless, investors are encouraged to stay abreast of any news and developments that may potentially affect its stock performance.
Check full Super Micro Computer forecast and analysis here.